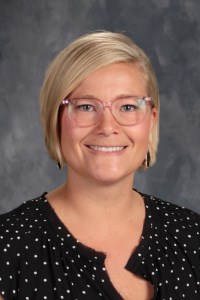 Welcome to Watseka Elementary Schools!
I am your 2021-2022 kindergarten through fifth grade principal. I will be overseeing the kindergarten students at Wanda Kendall and the 1st-5th grade students at Glenn Raymond.
At our schools, we believe all children can learn and grow. We are committed to making the experiences of our students the best one possible. We pledge to make each day full of challenging and stimulating learning experiences. We believe that all students are capable of success in the classroom, given they bring a positive and cooperative attitude with them each day.
We will work diligently to ensure that your child has the best educational experience. We will continue to strive to provide each student with the skills needed to be successful in life. With your commitment and cooperation, we look forward to a productive and successful school year.
Educationally Yours,
Jessica Heldt - Principal, K-5
"Education is the most powerful tool which you can use to change the world."
Nelson Mandela