Watseka Junior High School
Grades 6th-8th
138 S. Belmont Ave.
Watseka, IL 60970
(815) 432-2115
Student of the Month: october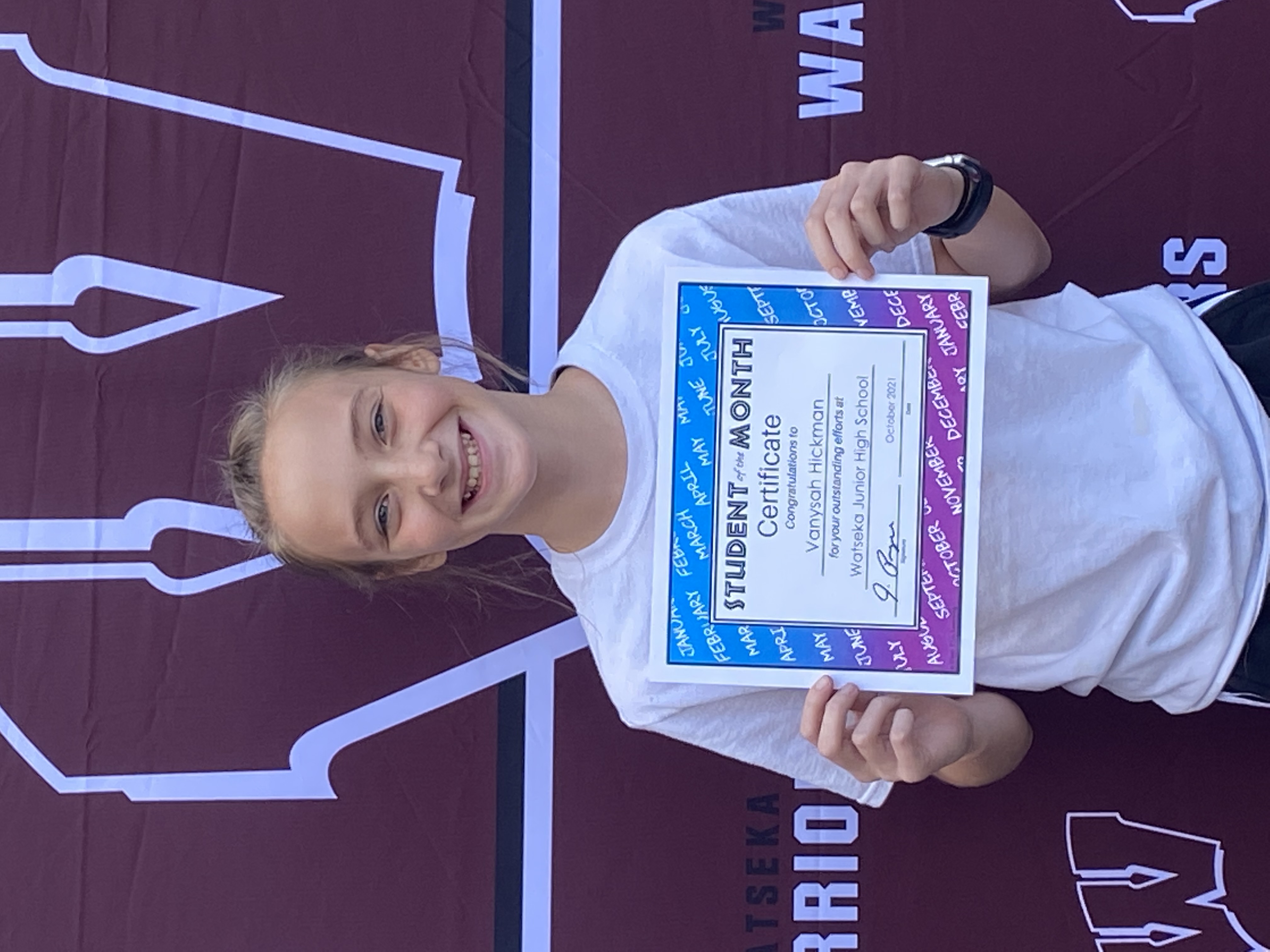 Vanysah is an incredibly motivated student who works hard to achieve the highest standards. She is always positive and brings a great energy and attitude to her classes.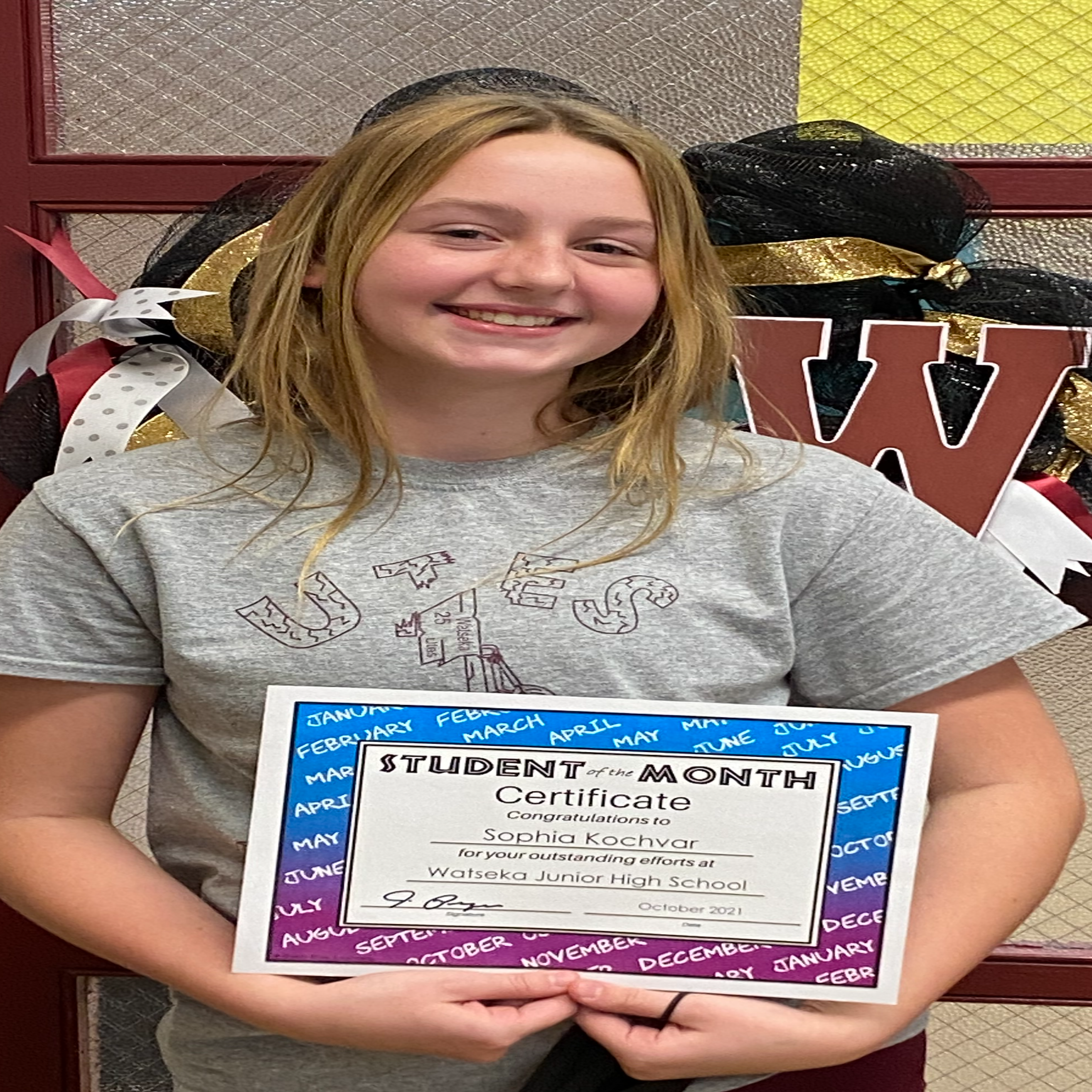 Sophia comes to class prepared and ready to learn. She is always willing to contribute to class discussions and is kind to her peers.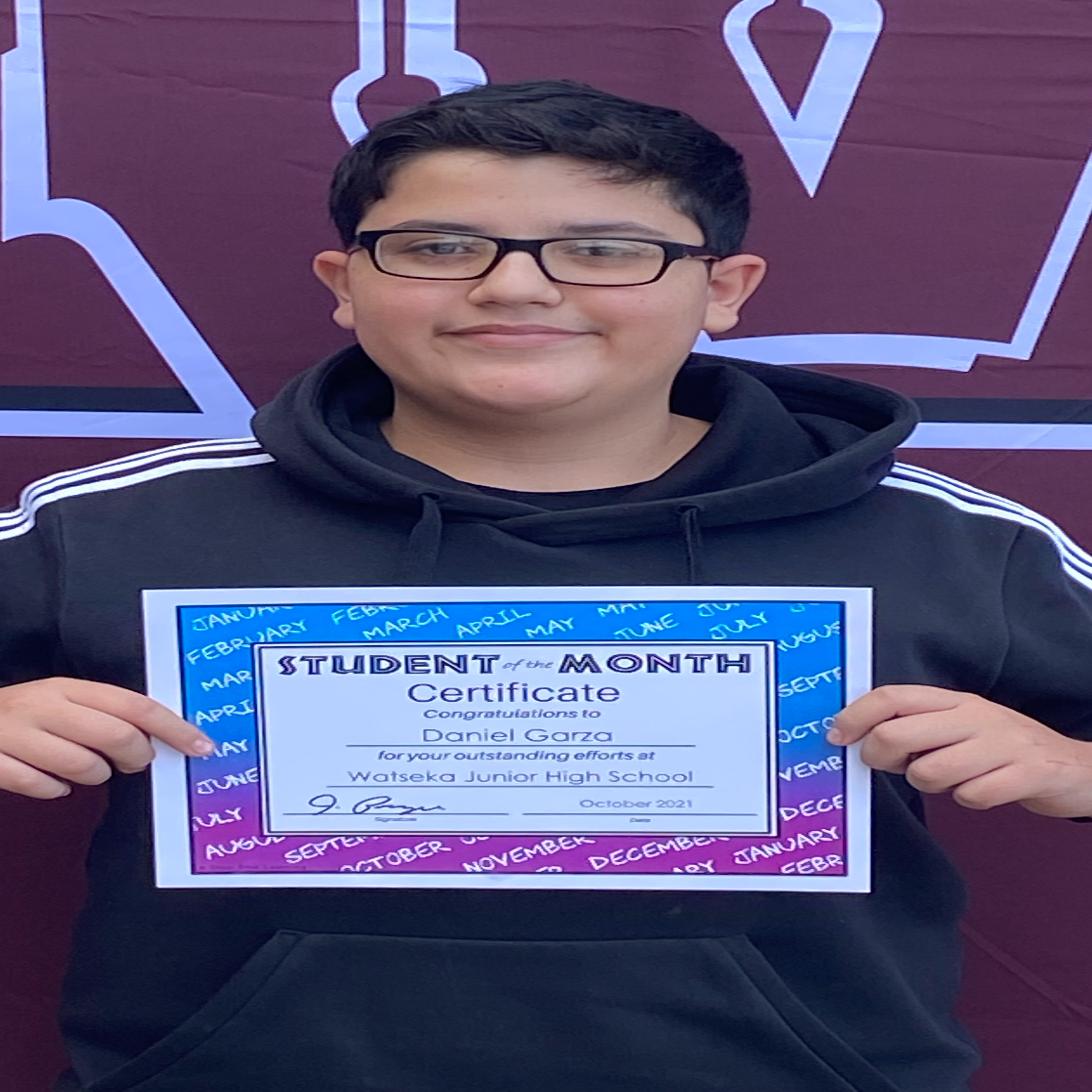 Daniel works hard every day. He accepts suggestions and comments with a great attitude and is always trying to improve his skills. Daniel takes his responsibilities seriously and we are glad to have him here at Watseka Junior High.
Jaydon is a hard worker and a conscientious student. He is willing to help and encourage his peers and is an asset in the classroom.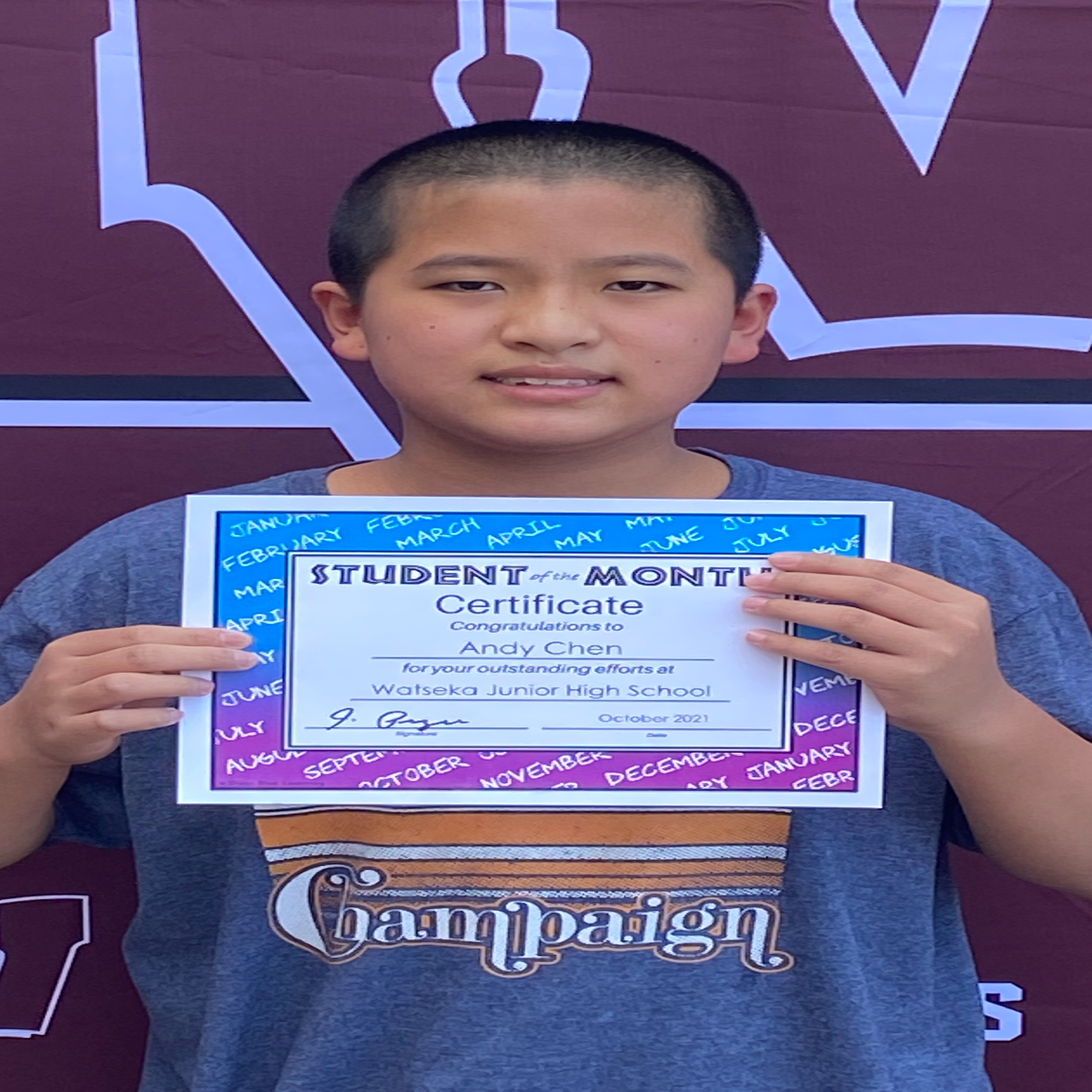 Andy has an enthusiastic and energetic learner who is passionate about helping others while striving to complete his work to the best of his ability every day.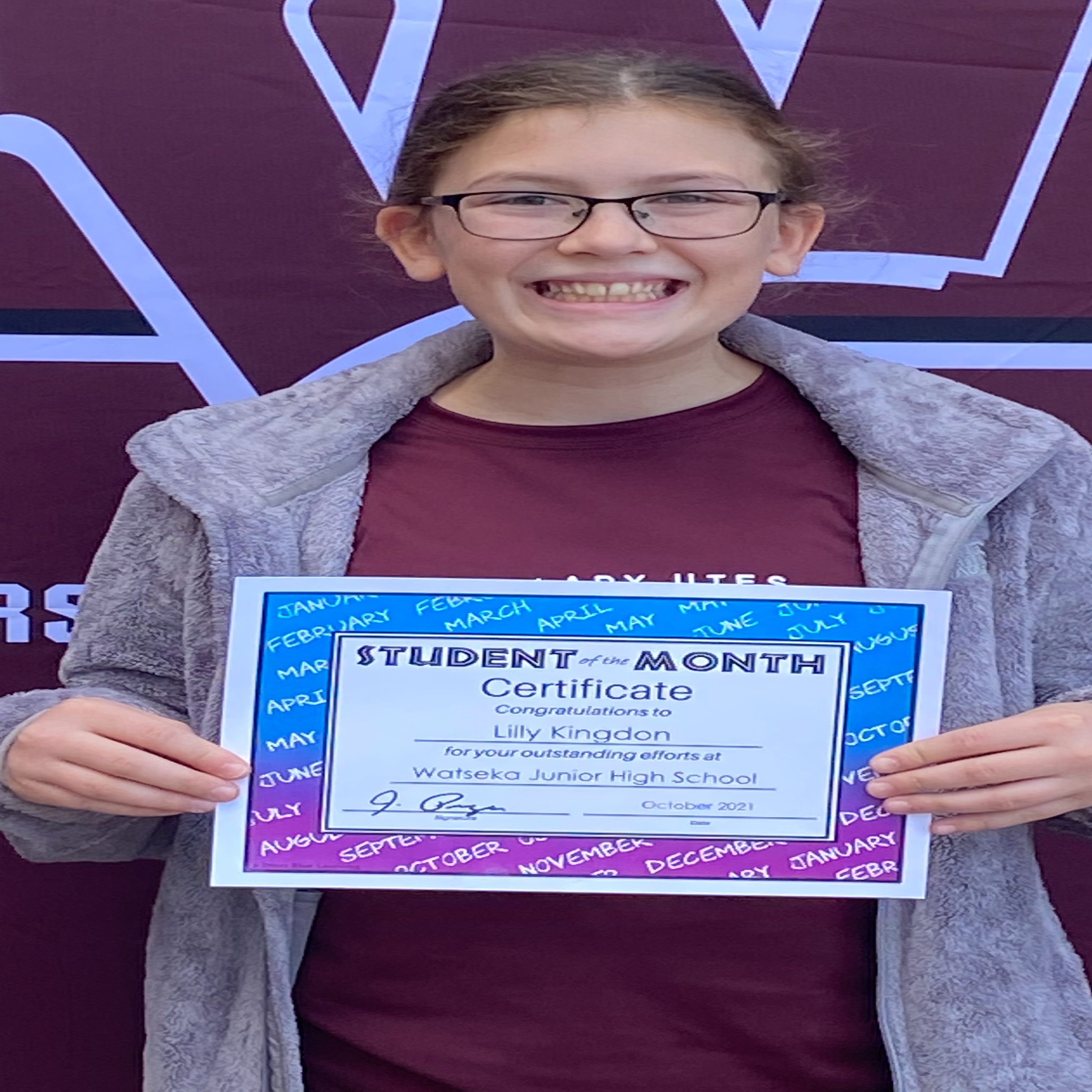 Lily is a wonderful student who always exhibits a positive attitude and is willing to work hard to learn new skills. She also is very eager to help her classmates succeed.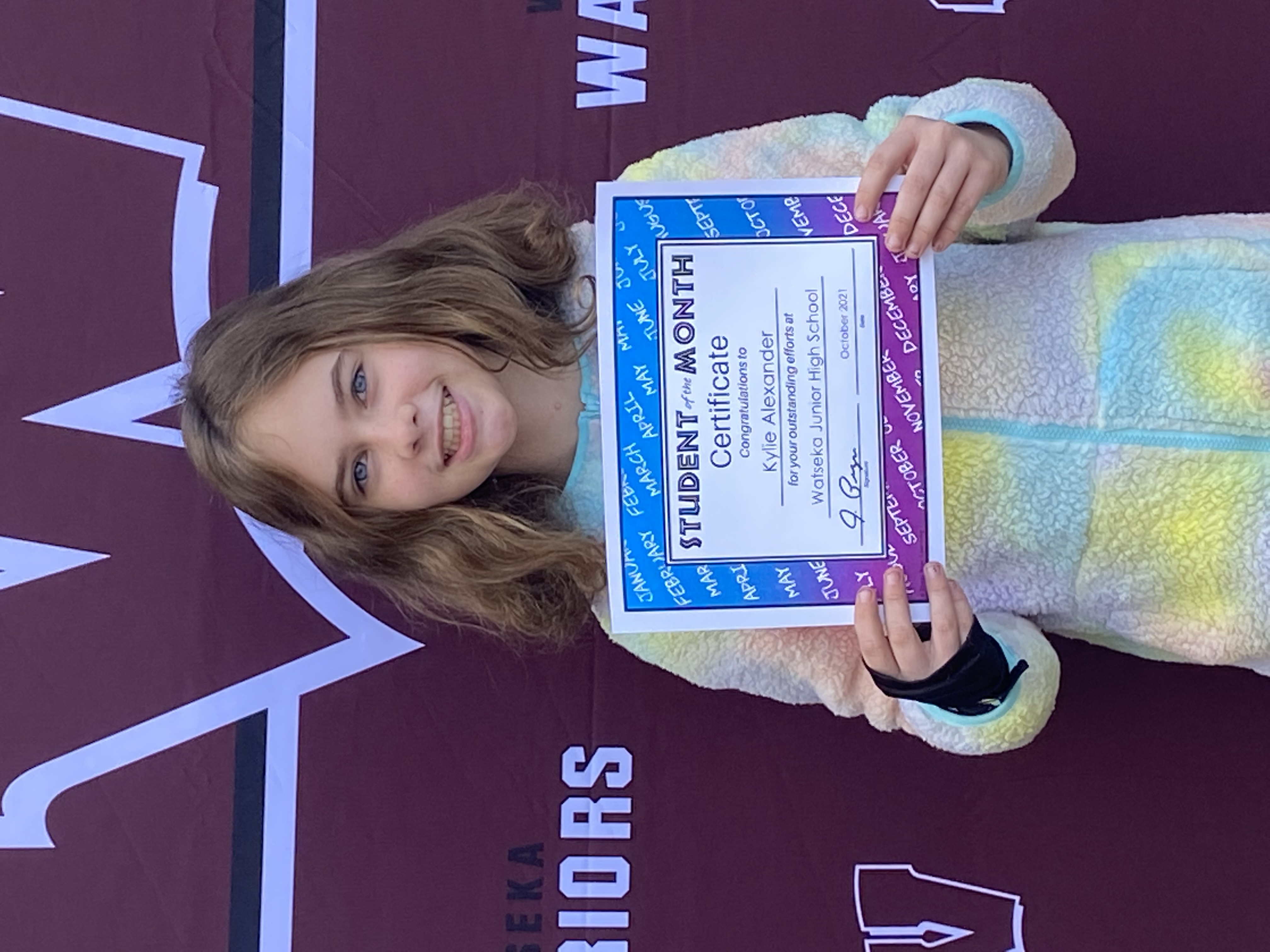 Kylie is a generous and hard-working student with a gift for working with others. She is always kind and eager to do her best. Kylie has a smile every day and is consistently doing all she can to be successful.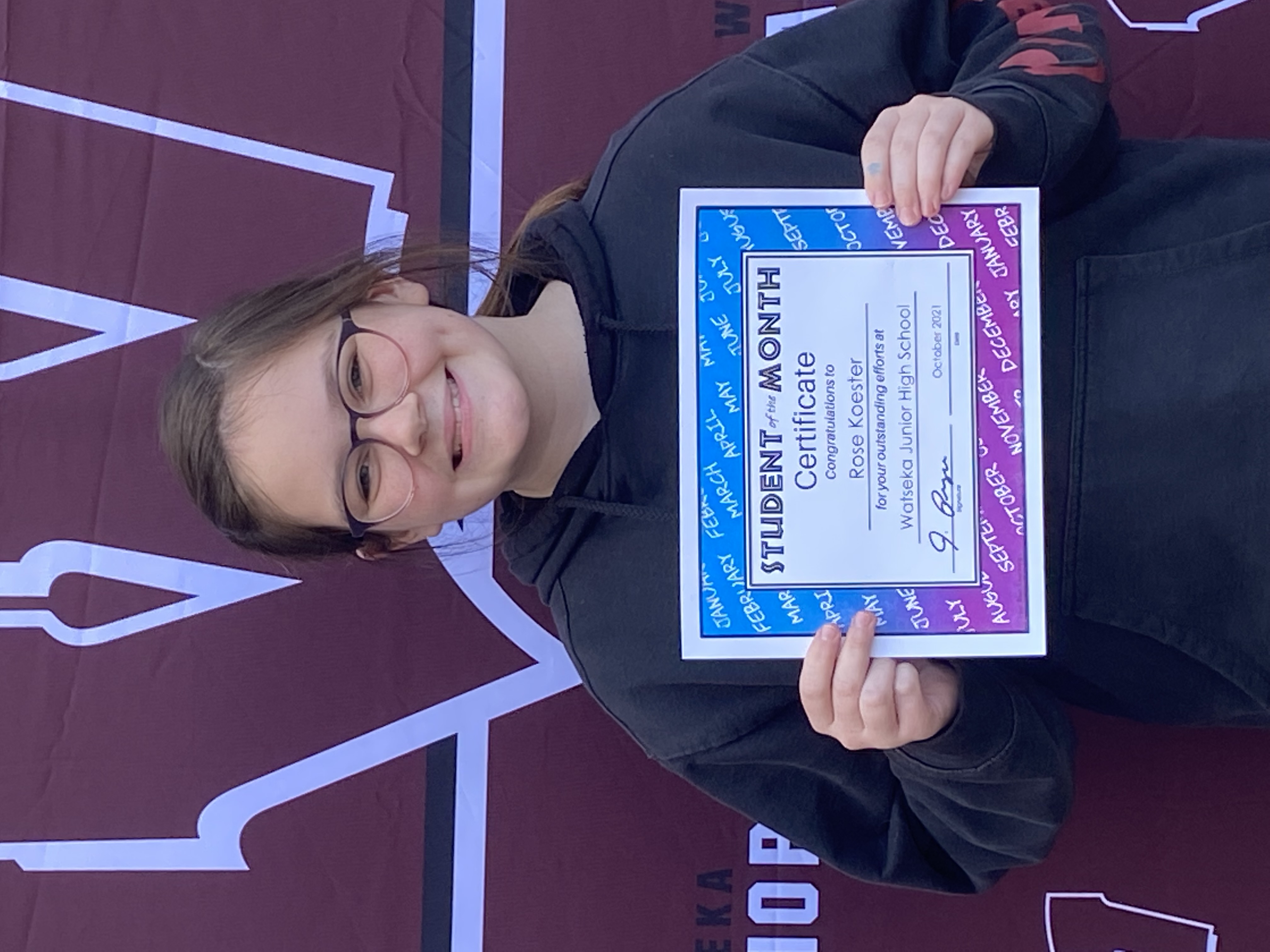 Rose always has a smile and a positive attitude. She works hard and isn't afraid of challenges. She sees each challenge as a chance to learn and succeed in the classroom.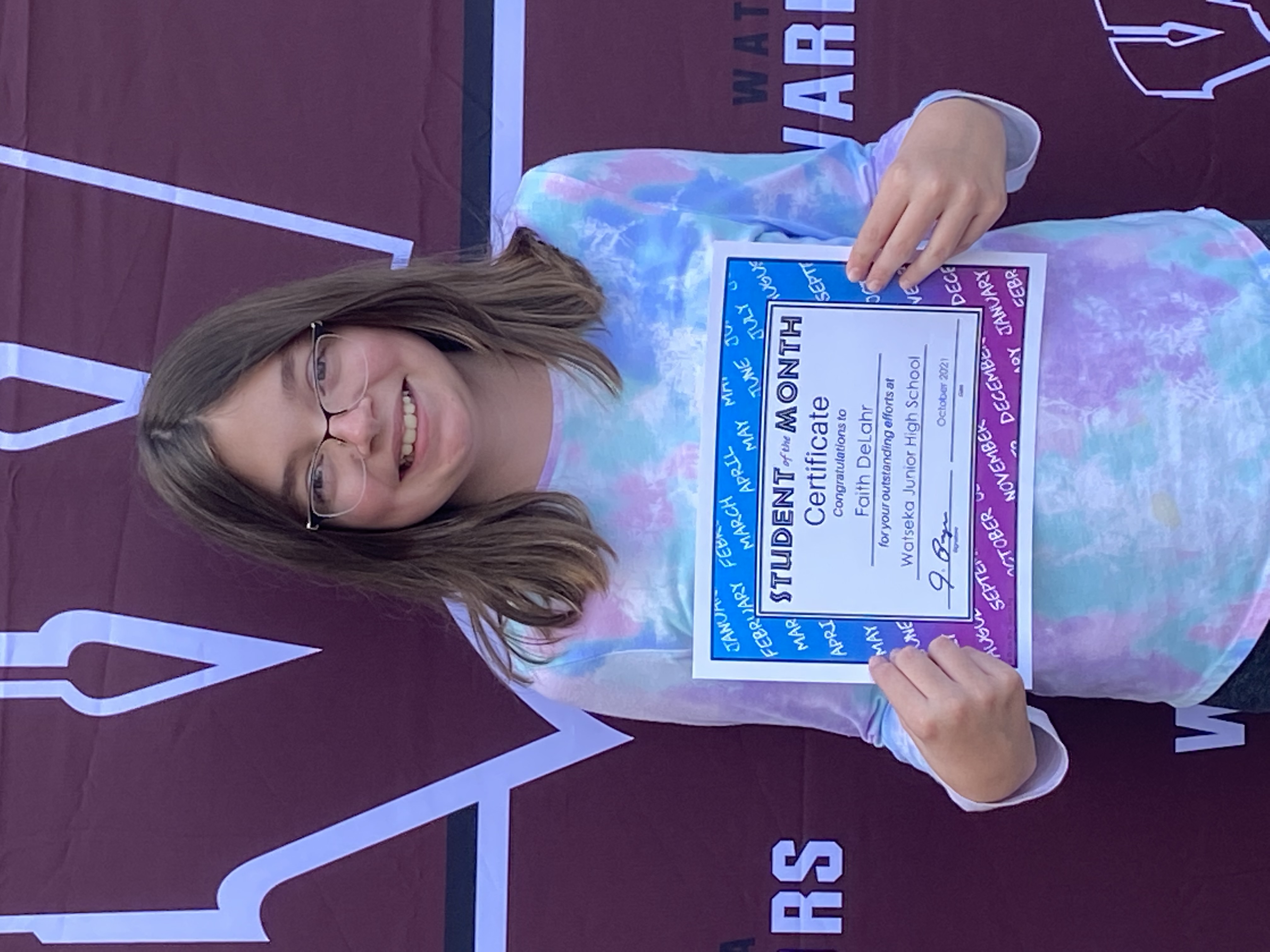 Faith always has a positive attitude and is helpful to all of her classmates. She has a quiet calm about her that is a welcome presence in all of her classrooms.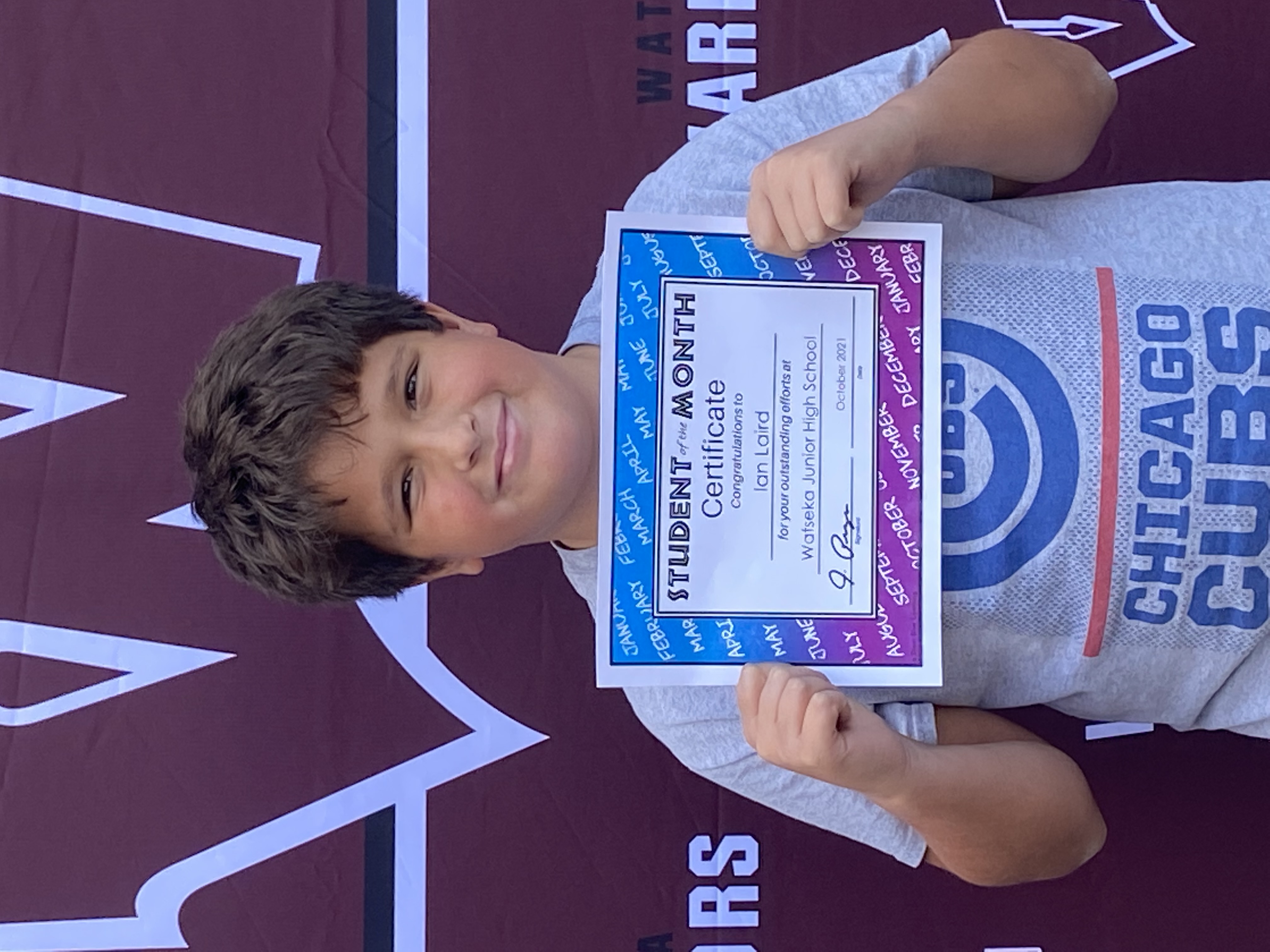 Ian is a kind and generous student who goes above and beyond to make good choices every day. He helps other students, has a strong work ethic, and can always be counted on to do the right thing.
Anit is a dedicated and motivated student who always does his best in class. He strives to know more about each subject area and has a natural curiosity about the world around him.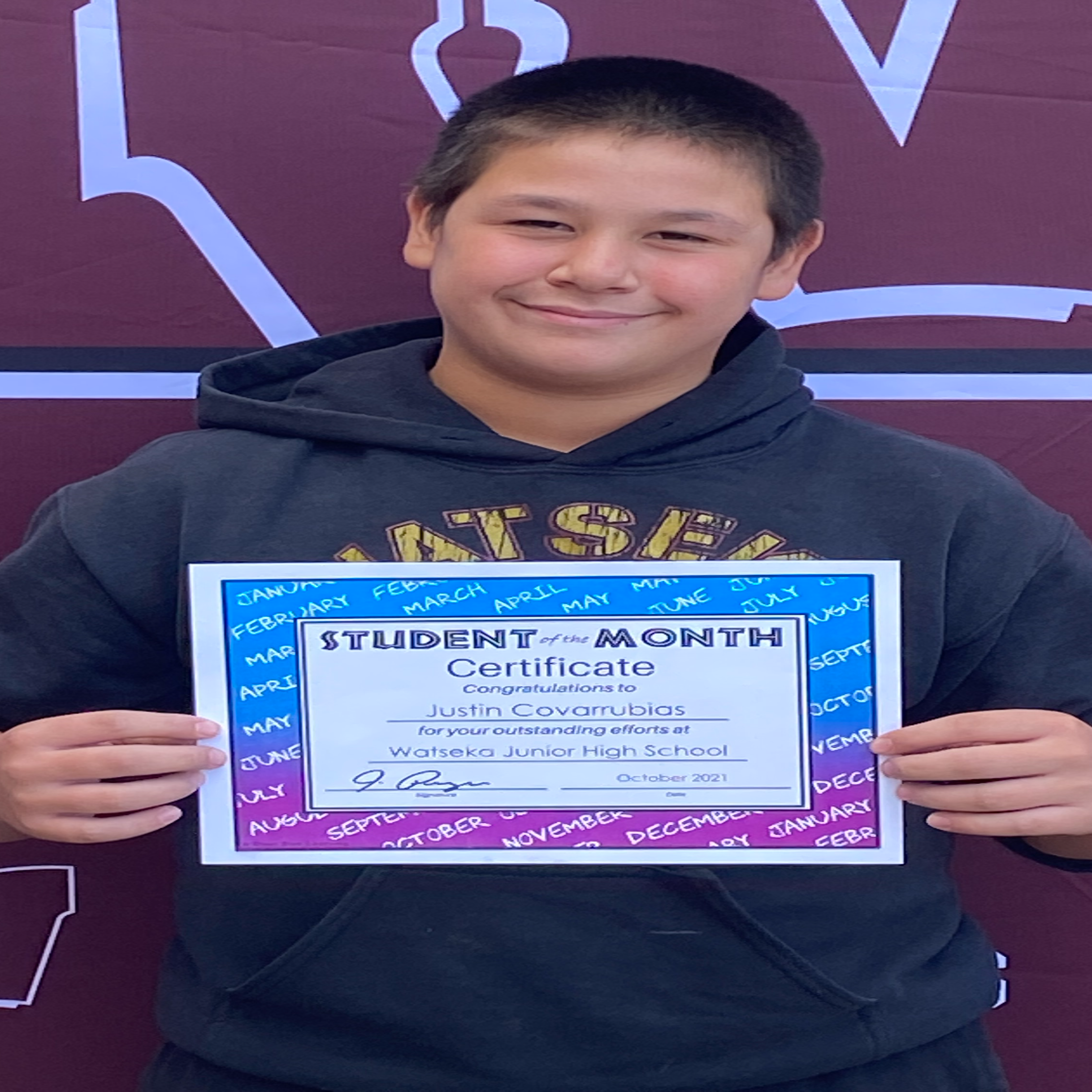 Justin is always volunteering to help in the classroom whether it is to help clean up the room or help other students. He is always positive and respectful.