GRS Builders Club T-Shirt Fundraiser
Erika Sterrenberg
Wednesday, April 14, 2021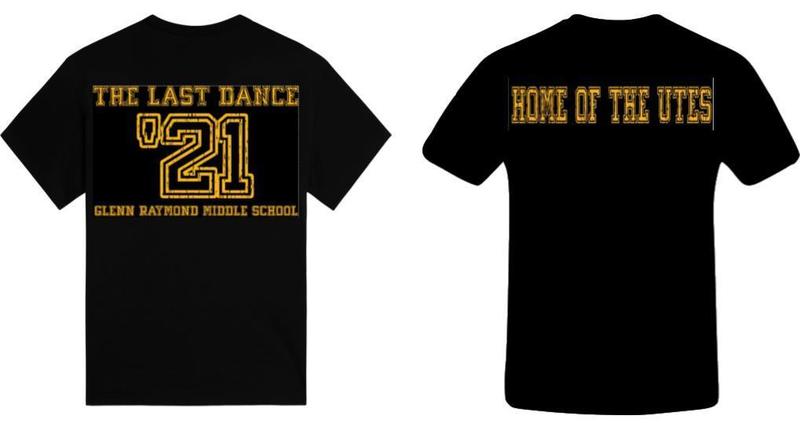 Every year, we fundraise for LLS (Leukemia & Lymphoma Society). This year, instead of having our coin collection competition, we are selling t-shirts. The proceeds from these t-shirt sales will go toward helping the LLS kids who are suffering from this horrible form of cancer and their families.
We also are hopeful that this t-shirt will help commemorate all of the years that Glenn Raymond School has housed the junior high (grades 6,7, & 8) for their academic learning. While the gym will still continue to be the home of the Utes, we wanted to "throwback" to the original colors of the school's teams, as well.
Thanks to the WCHS Marketing class for their design!!!!
ORDER ONLINE: https://tinyurl.com/grslastdan...