Several parents have reported issues with the PowerSchool app. If you are experiencing issues with the PowerSchool app, you will need to delete the app and reinstall it on your device. Our district code is QPZS

Date changes for the After School Programs next week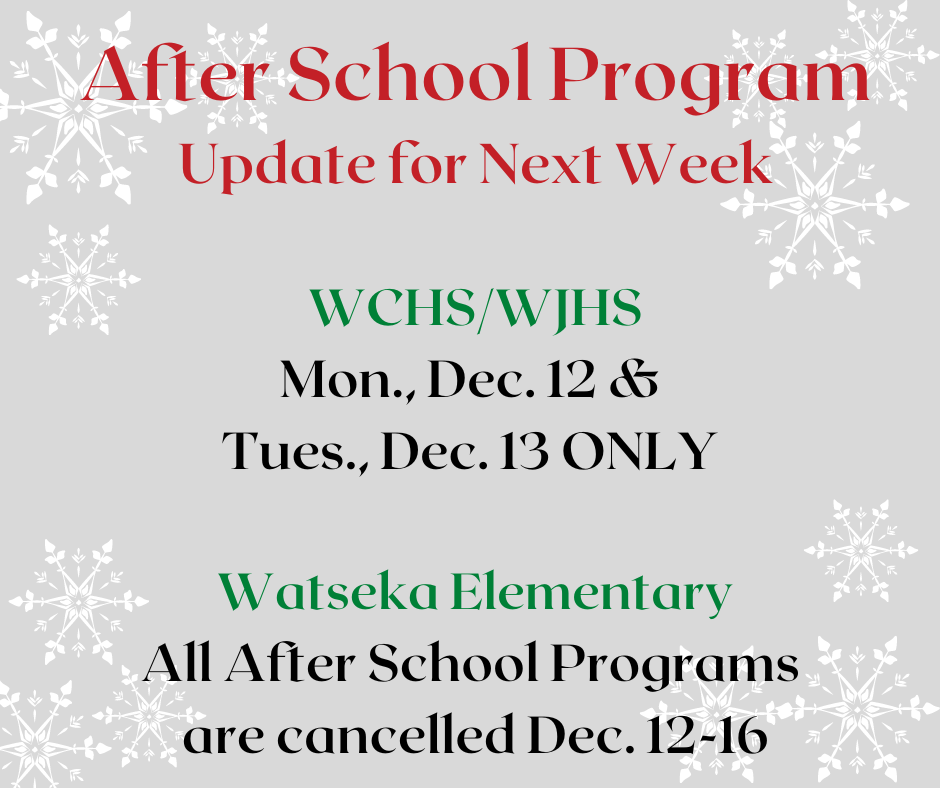 It's time to start gearing up for the holidays! Each of our buildings have holiday dress-up days planned next week.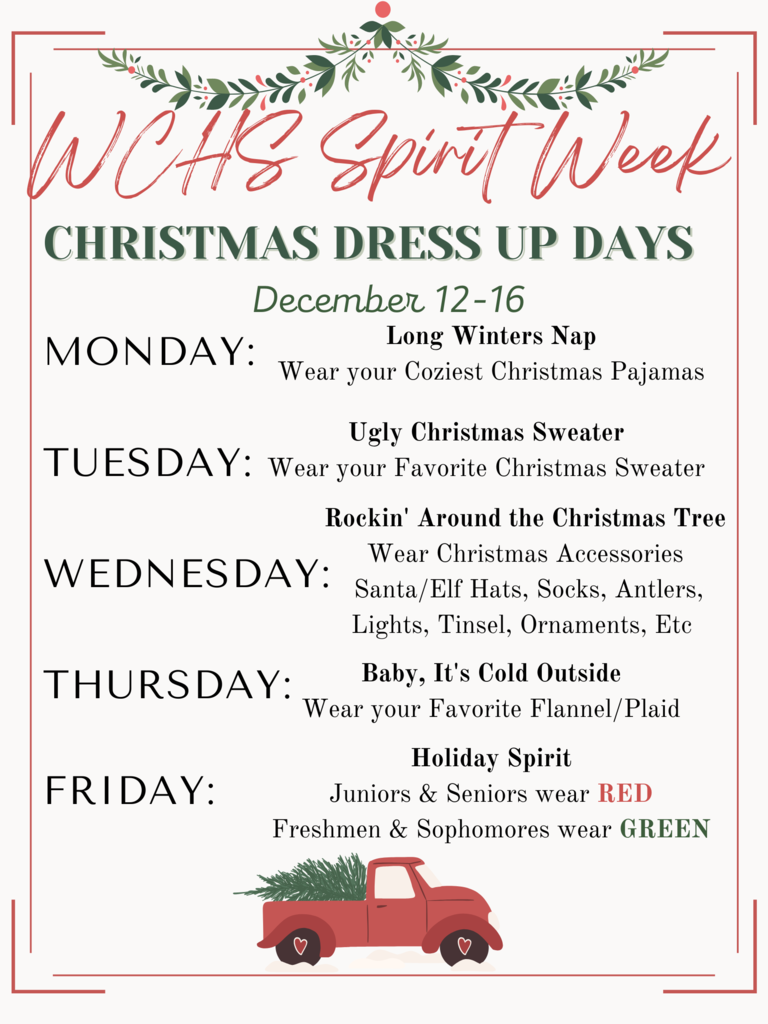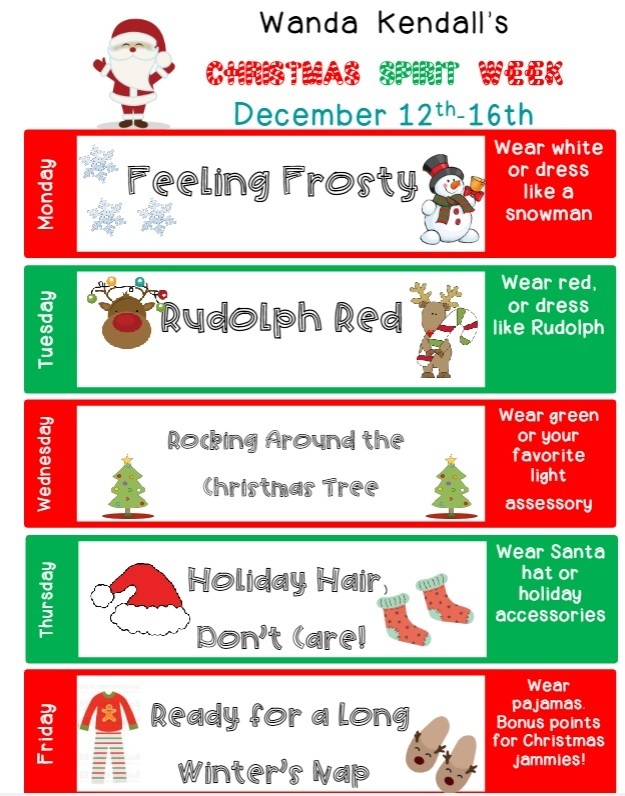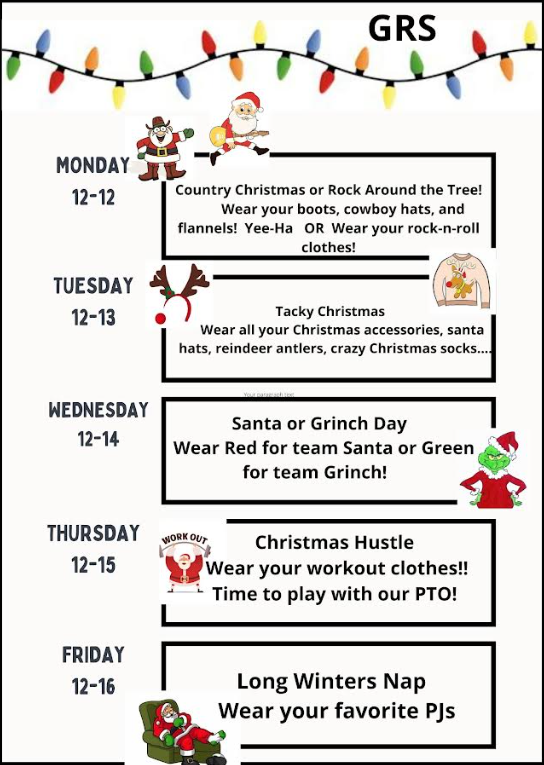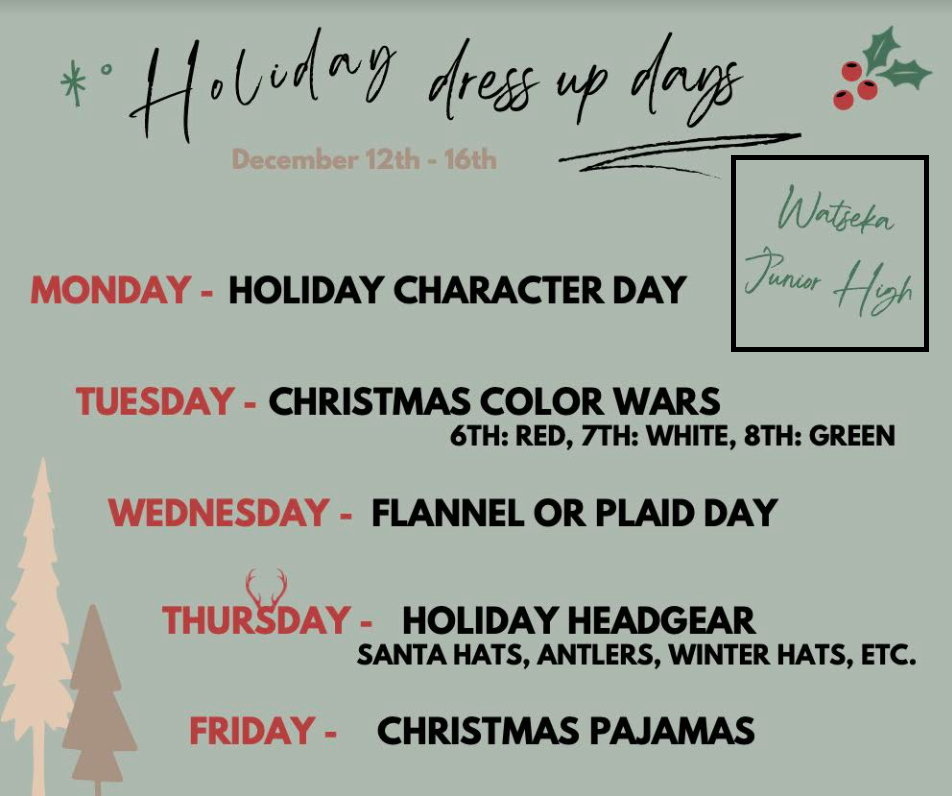 CTE Advisory Committee Meeting has Been Rescheduled for 12/7 at 2:00 pm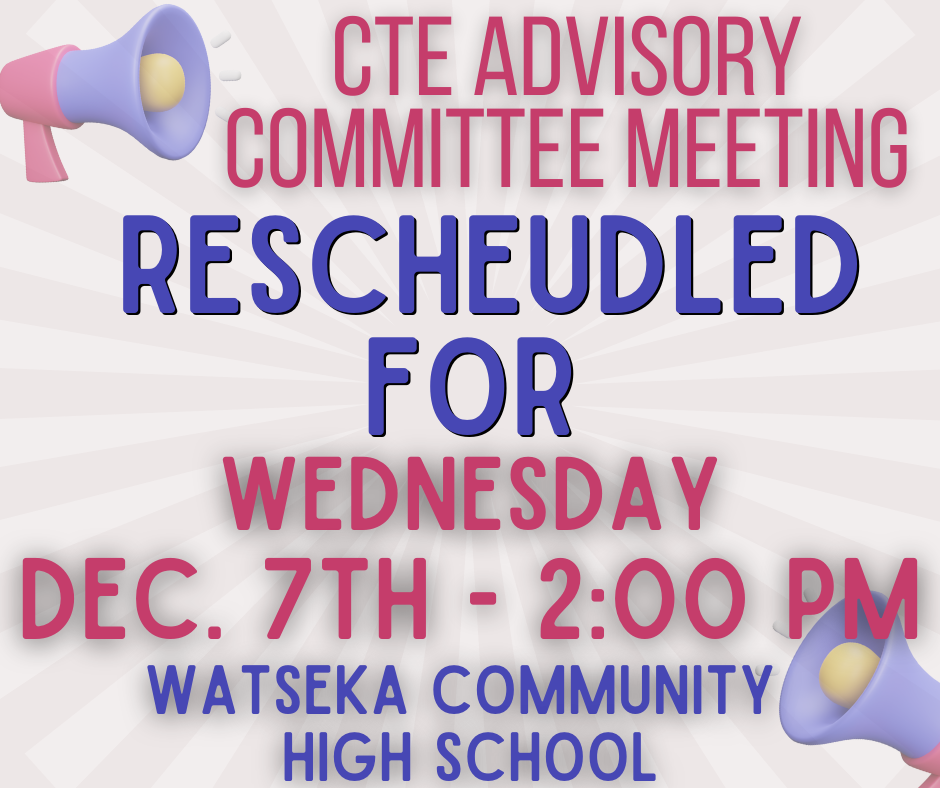 We Are Looking for Your Input - Please Join Us on Wednesday at 2:30 PM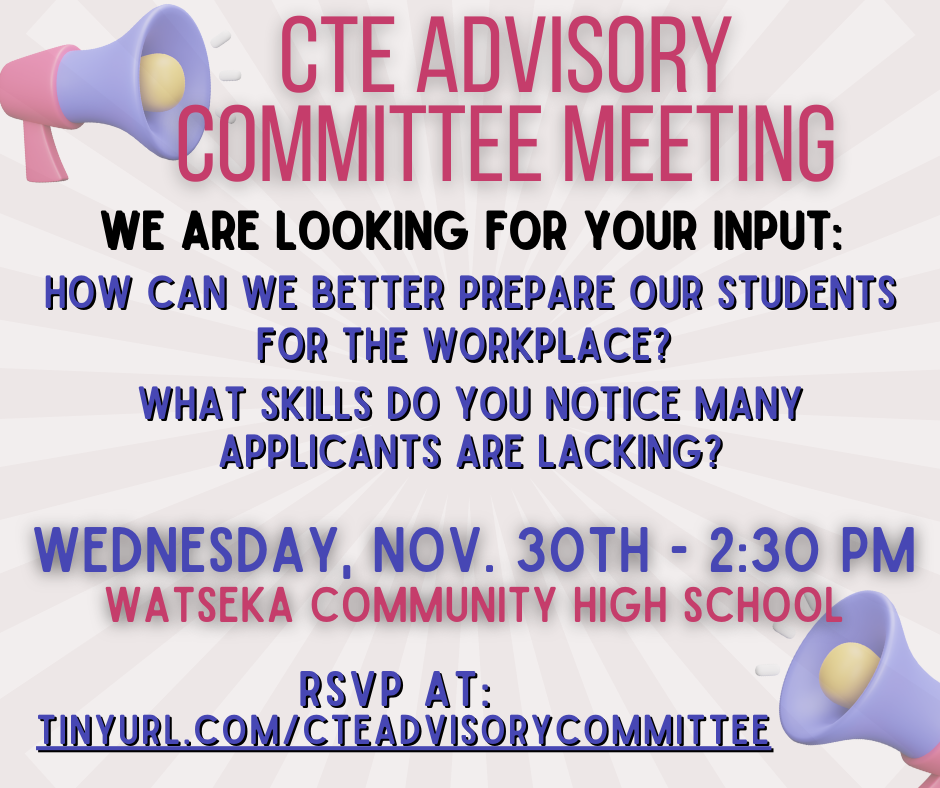 Mark your calendar for the WJHS and WCHS Christmas Concerts!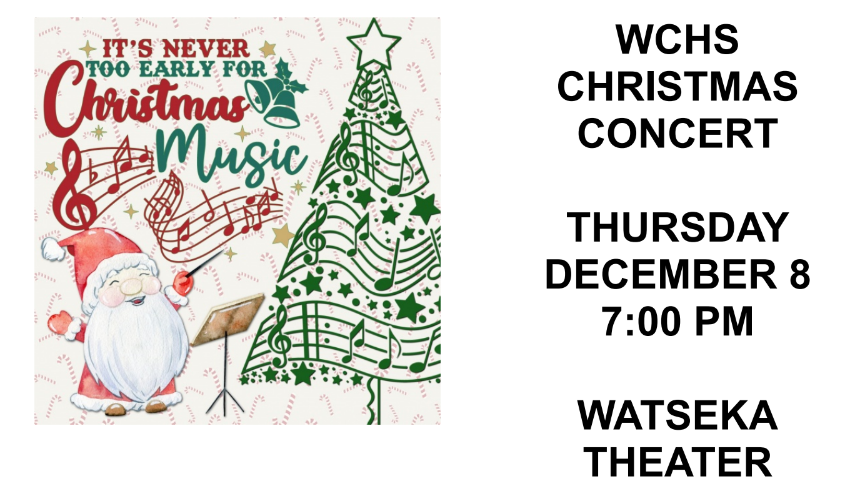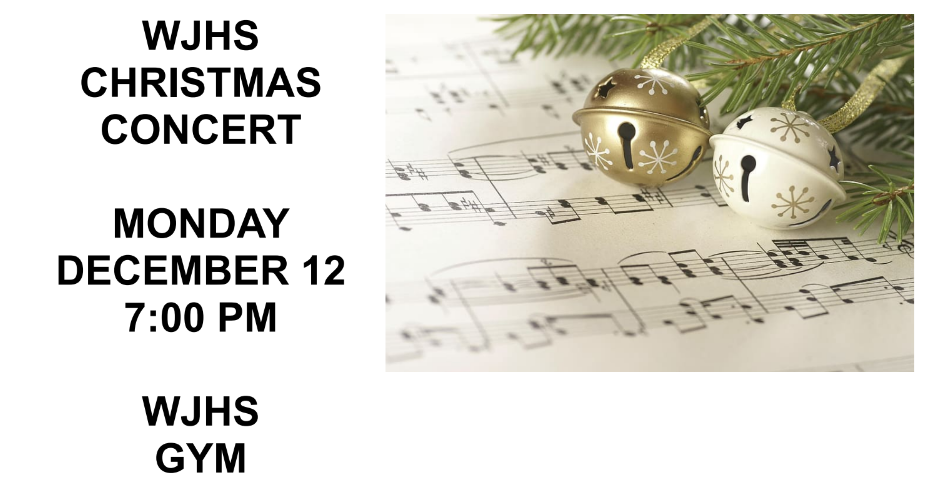 Let Us Serve You Dinner - No Mess or Dishes - Hot and Yummy Pork Burgers- READY NOW!!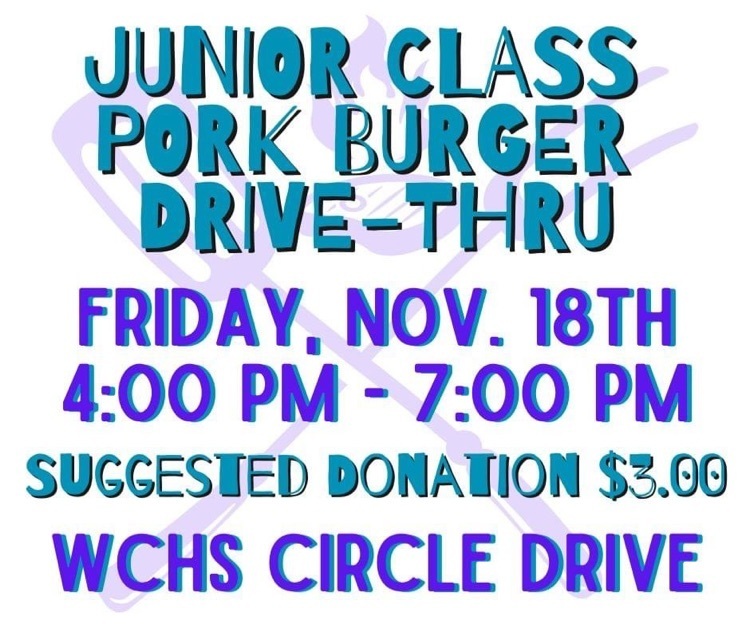 Recognition of Excellence Unit 9 would like to honor Drew McTaggart for his State Qualifying season of Cross County. Drew showed amazing dedication and drive in his first season as a Cross Country runner. He put in countless miles and time to become one of the elite distance runners in our area. We can't begin to say how proud we are of Drew representing our district and can't wait to see how he continues to grow. Thank you, your hard work is appreciated!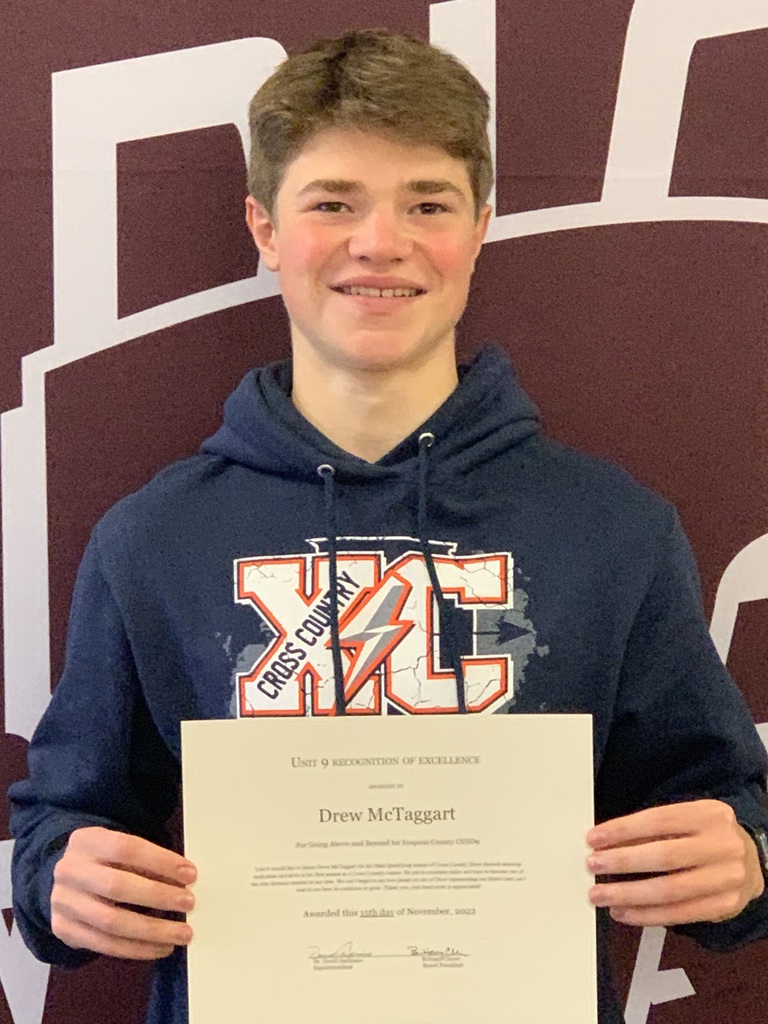 Next Cub Scouts meeting is on Nov. 30th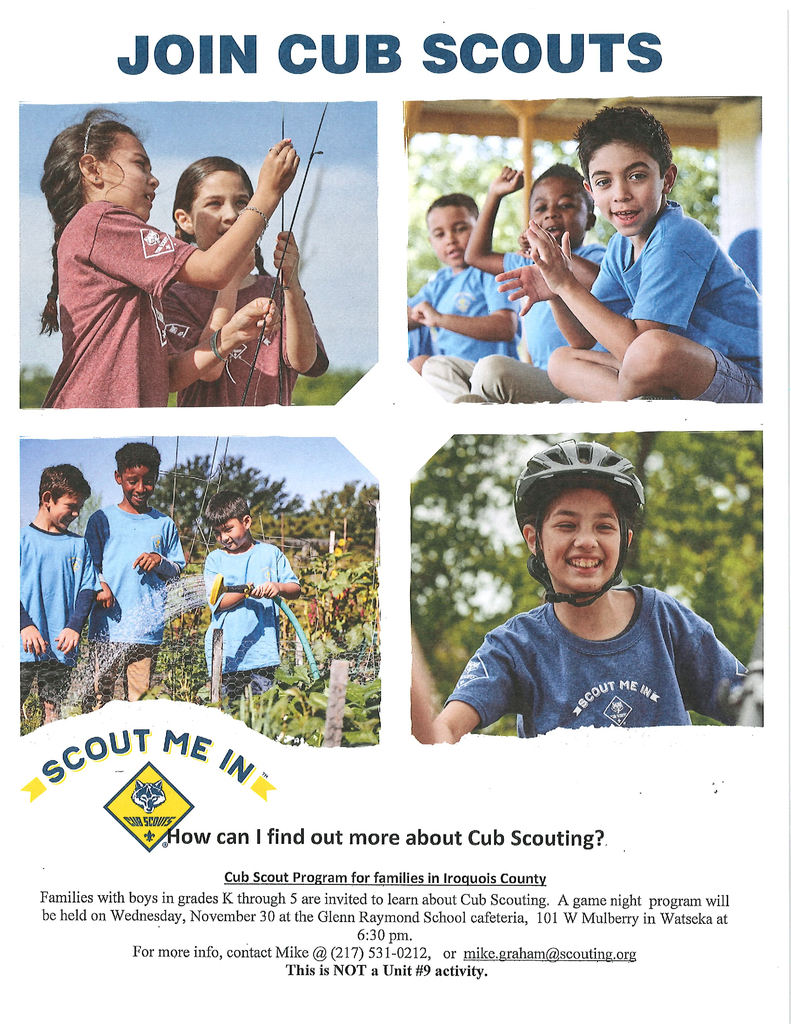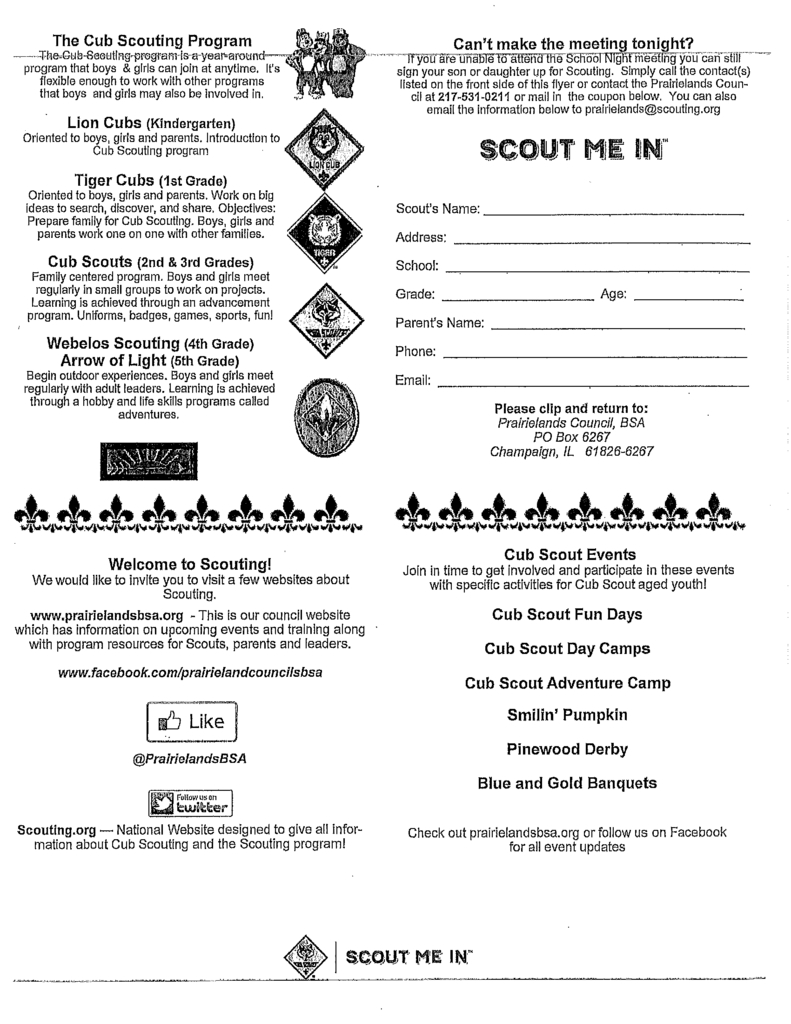 November 15 marks the official statewide observance of School Board Members Day in Illinois. Each year, this day is an opportunity to show support for your board of education and the individual school board members who are committed to providing a local voice for your educational decisions. Thank you to our Unit 9 Board of Education Members!
https://tinyurl.com/thanksU9board
Happy Veterans Day - We Thank You for Your Service! Our NHS students enjoyed serving you breakfast this morning as a small token of our appreciation.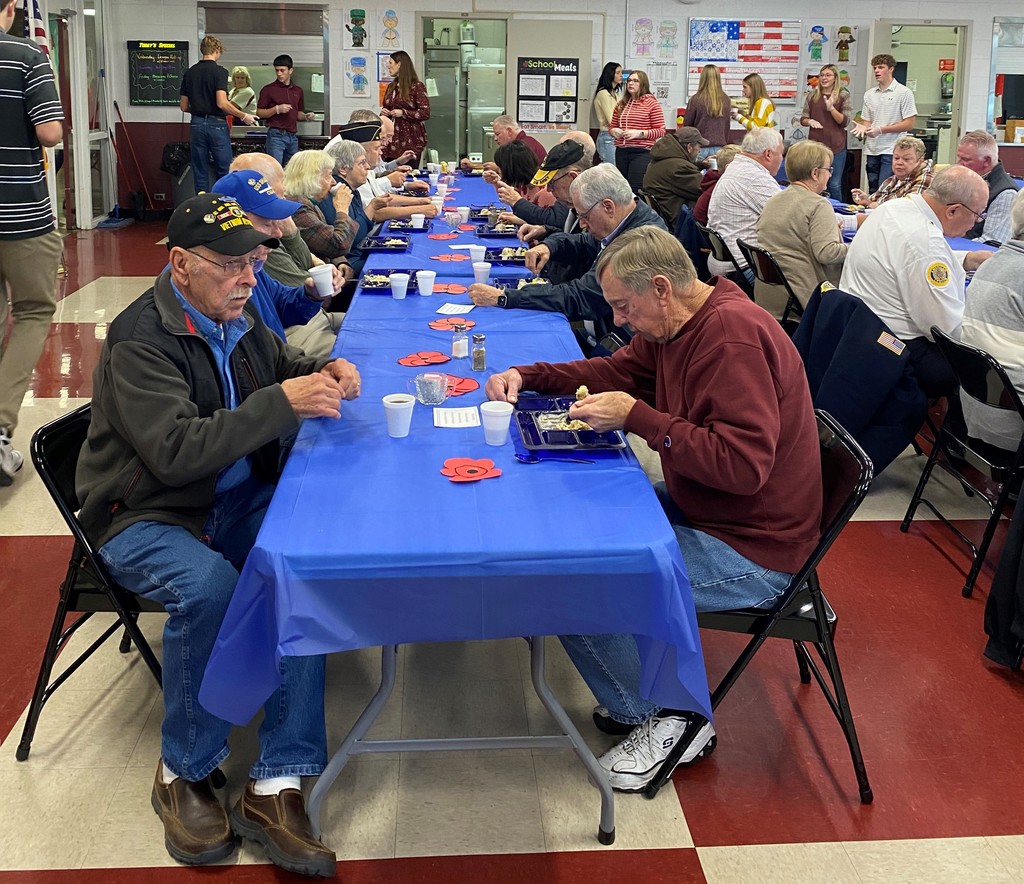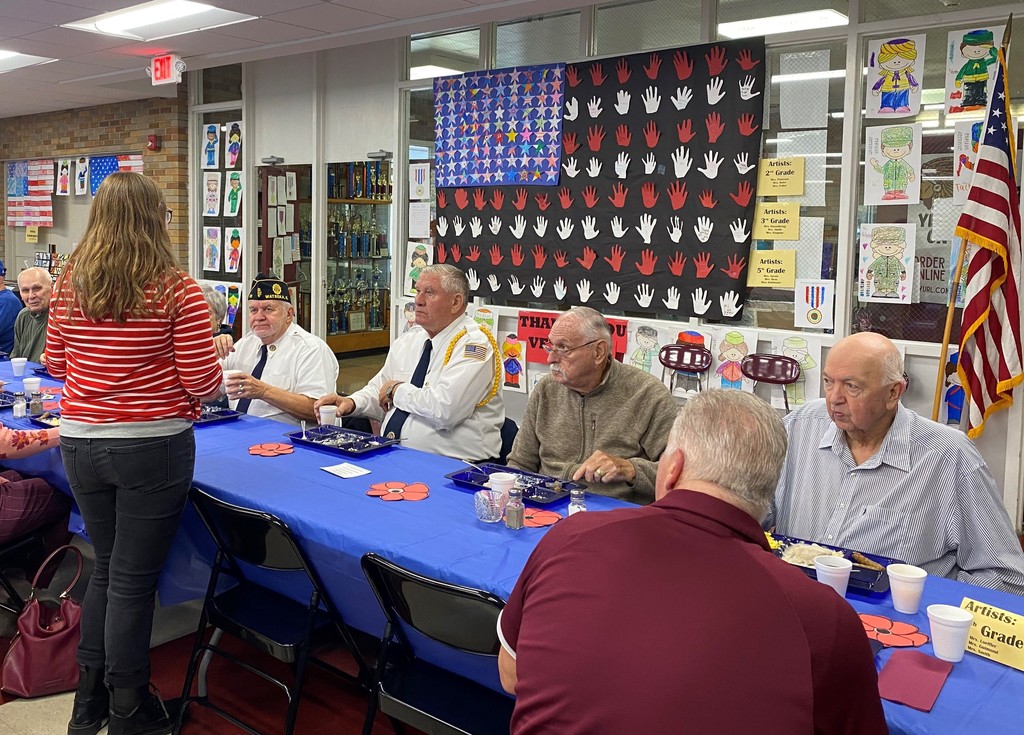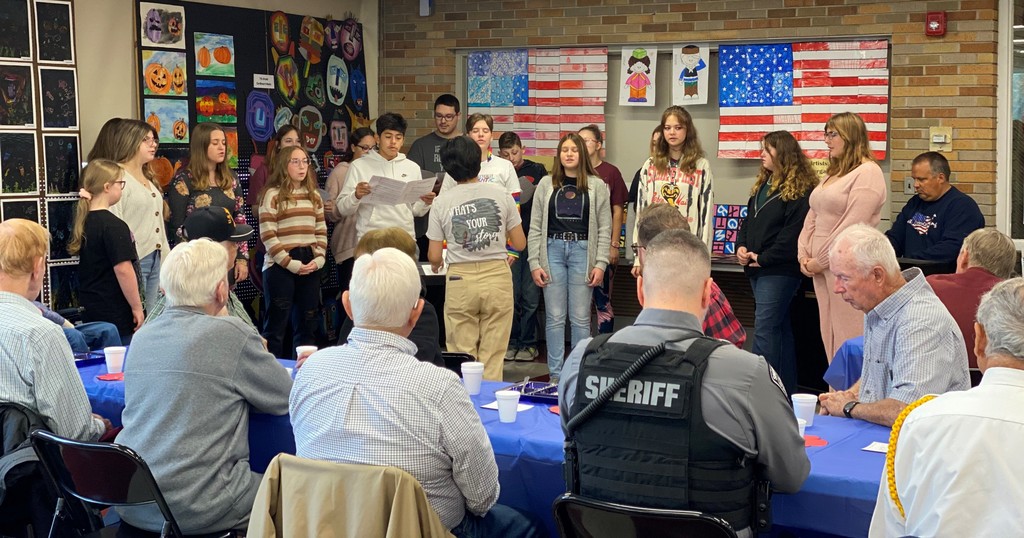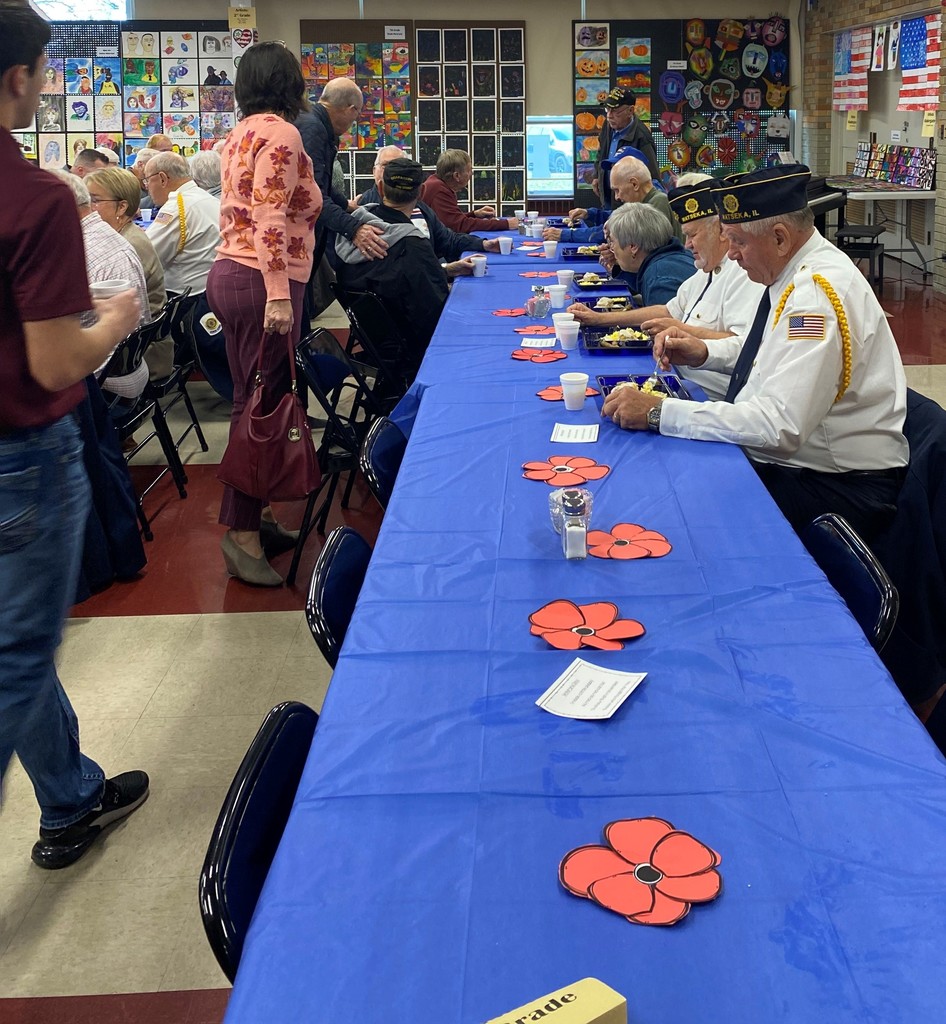 Mark your calendars and plan to attend Pride Night this Friday night!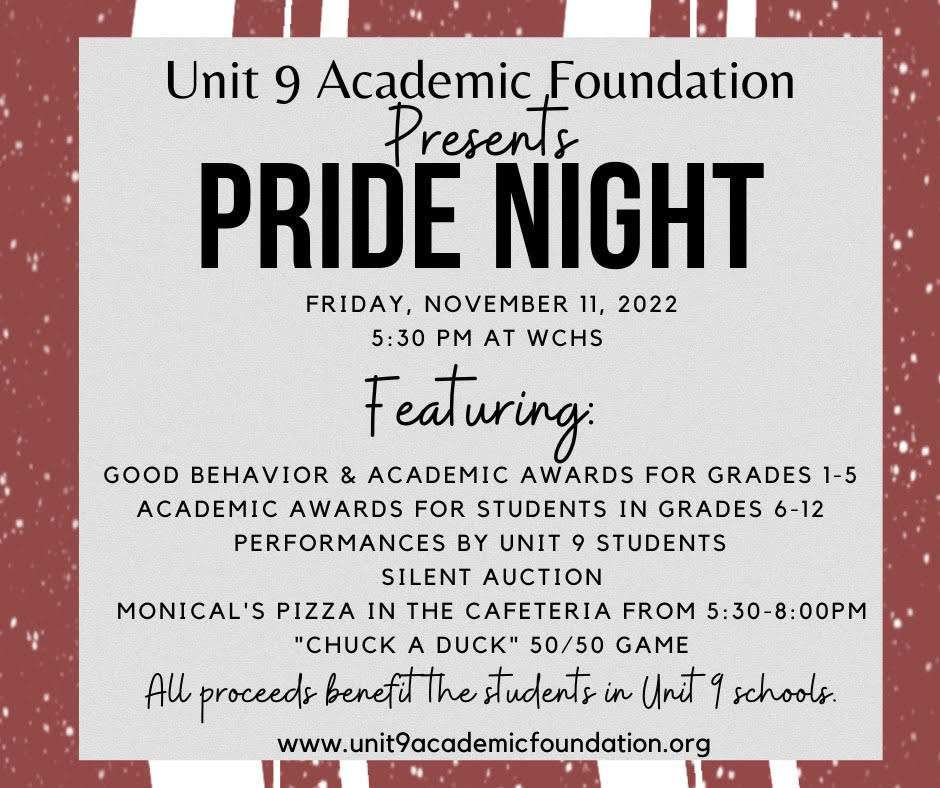 Watseka Elks - Coats for Kids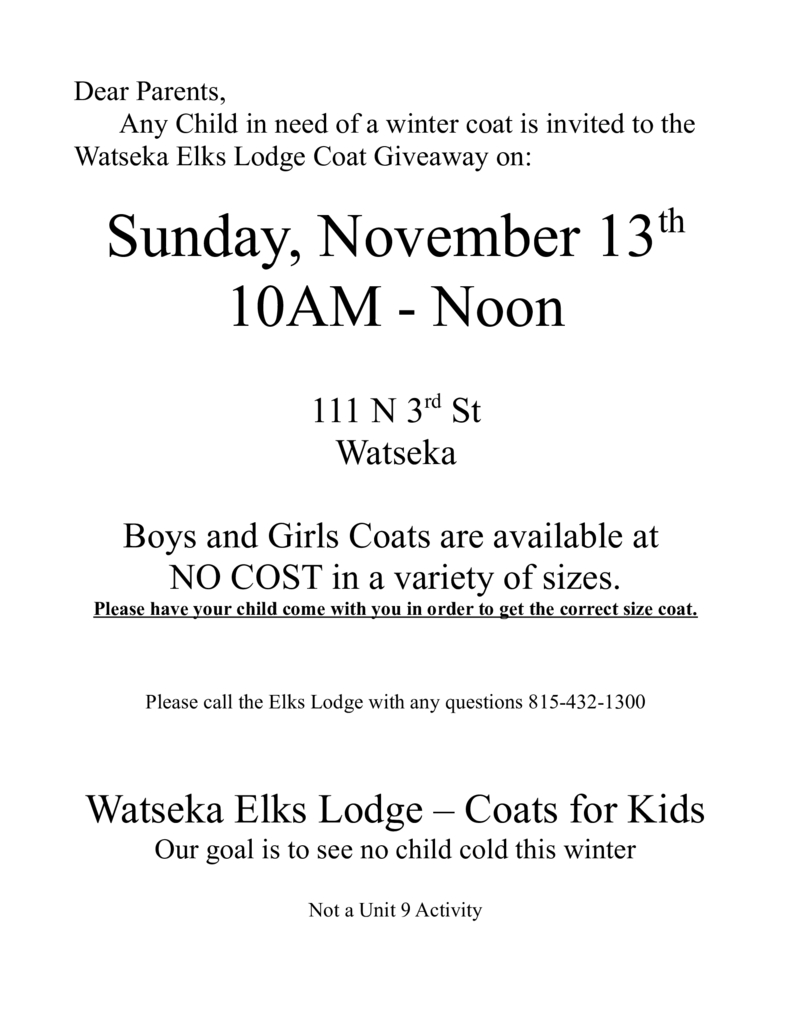 Let Us Serve You Dinner - No Mess or Dishes - Hot and Yummy Pork Burgers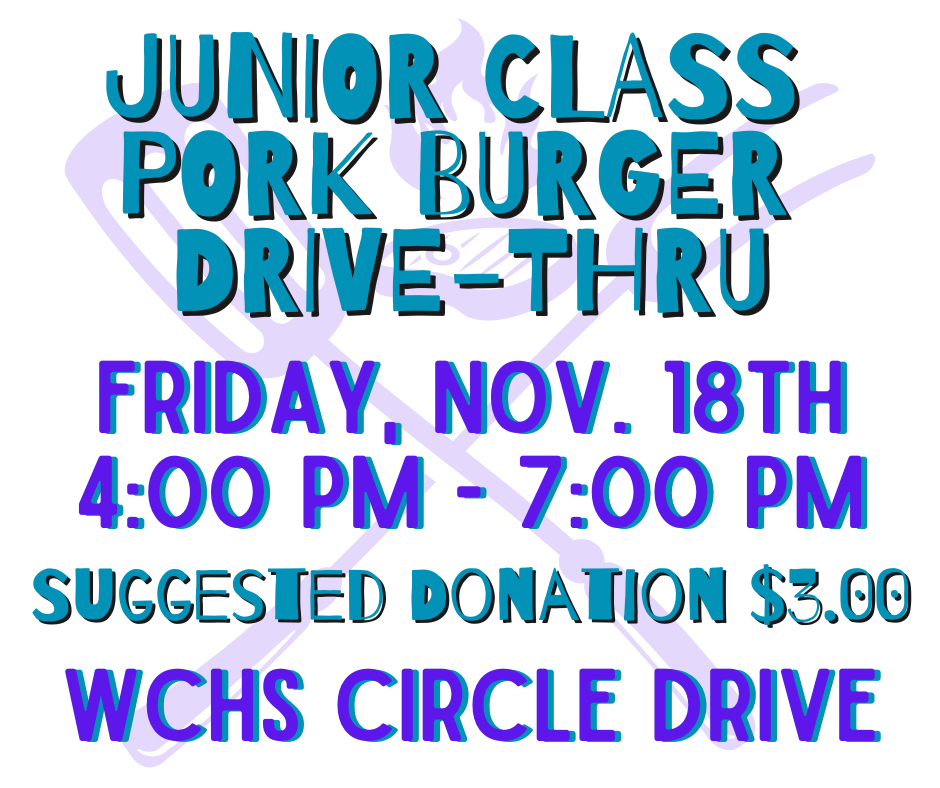 Save the Date - Let Us Serve You Dinner - Yummy Pork Burgers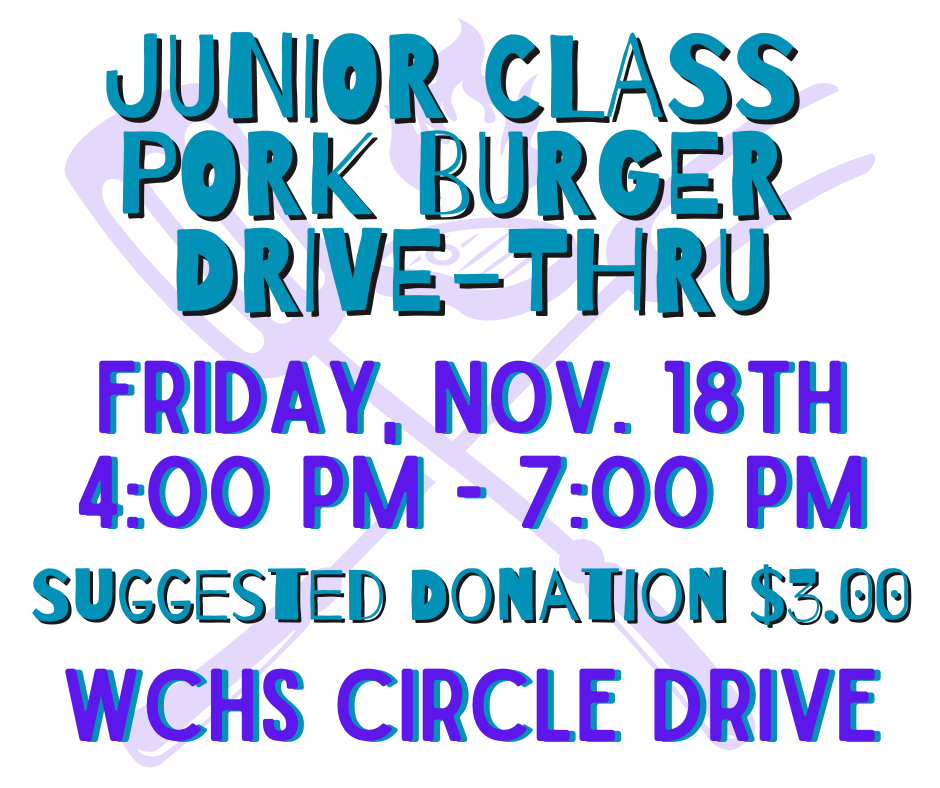 Please Help Us Spread the Word - Free Breakfast for Veterans in Honor of Veterans Day.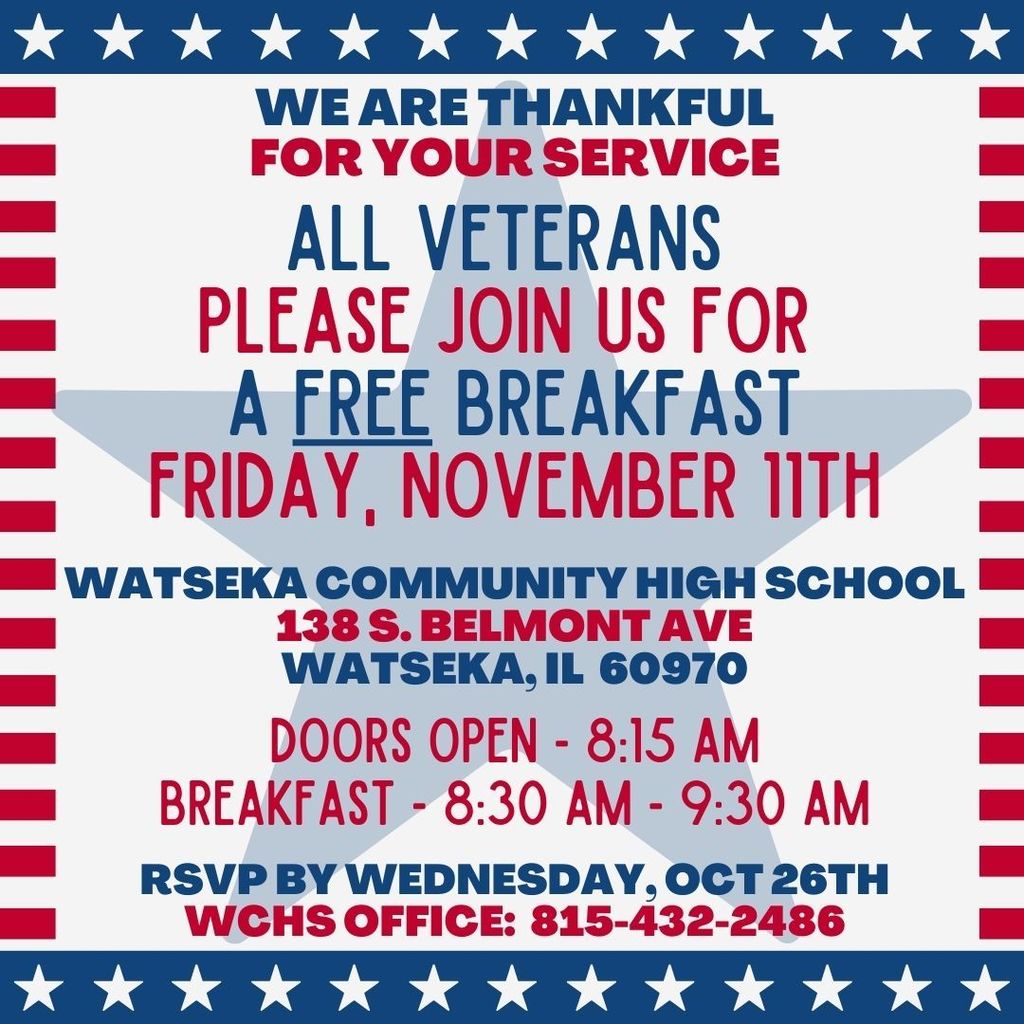 We would love your input and ideas! RSVP at: tinyurl.com/CTEAdvisoryCommittee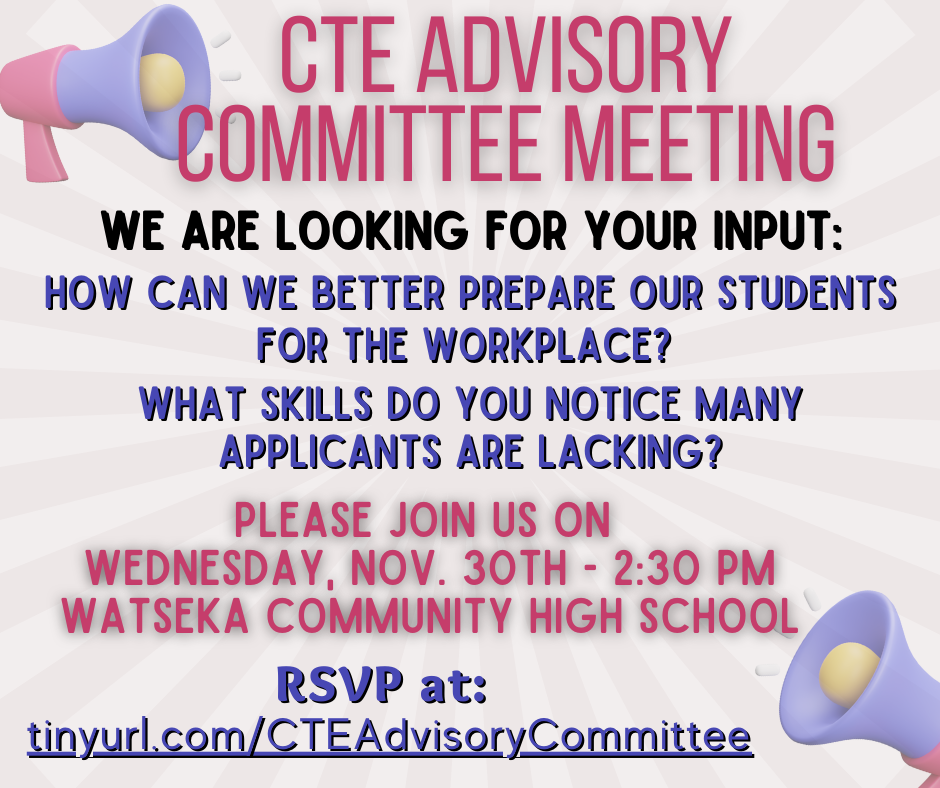 We Can't Wait to Honor Our Veterans with a FREE Breakfast on Veterans Day!