REMINDER: Monday, September 13th, all schools return to normal release times.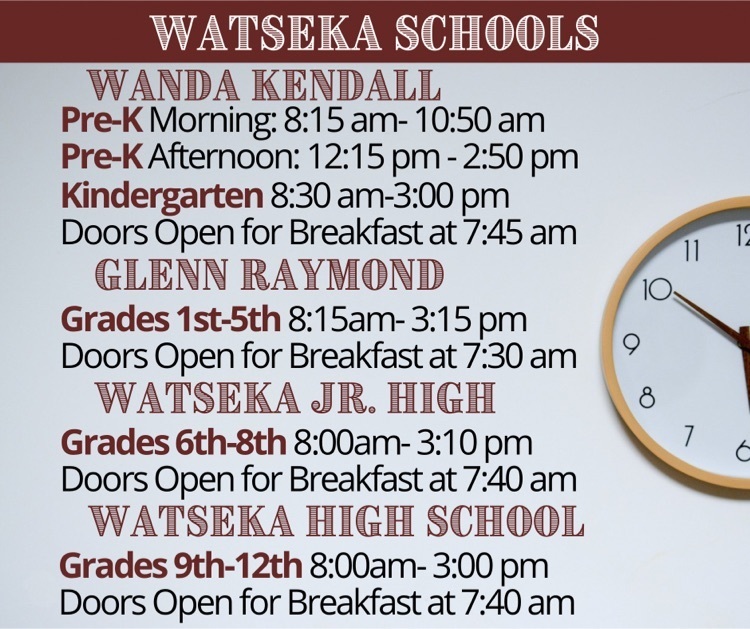 It's that time of year again!!! Post Prom is selling MUMS!!! One for $15 or two for $25!!! Order here:
https://bit.ly/22wchsmums

Students are MAP testing this week! 6-11th grade students—make sure you charge your chromebook at home so you're ready to go!

Parents/Guardians of 1-5th graders-Construction on Mulberry will be completed in time for pick up at 1pm. Please follow our regular pick up procedure.

Watseka NHS chapter is hosting a blood drive on Tuesday, Oct. 12th at 8am at WCHS. If you would like to schedule an appointment, please contact
casie.hanson@watsekaschools.org
. WCHS earns scholarship money based on the units of blood we collect at our drives. Help us earn scholarship money and save lives at the same time!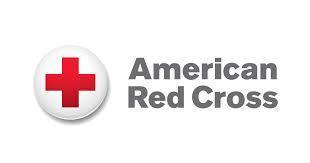 HEAT RELEASE EXTENSION: All schools will continue the heat release schedule through Friday, Sept. 10th. Schools will begin their regular schdules on Monday, Sept. 13th.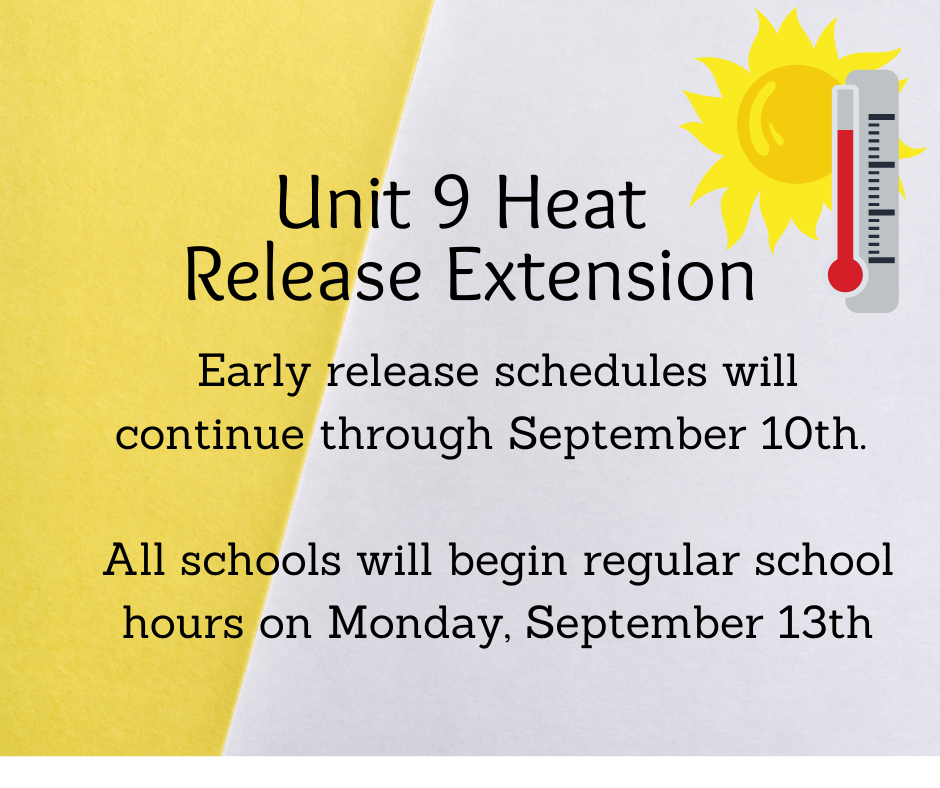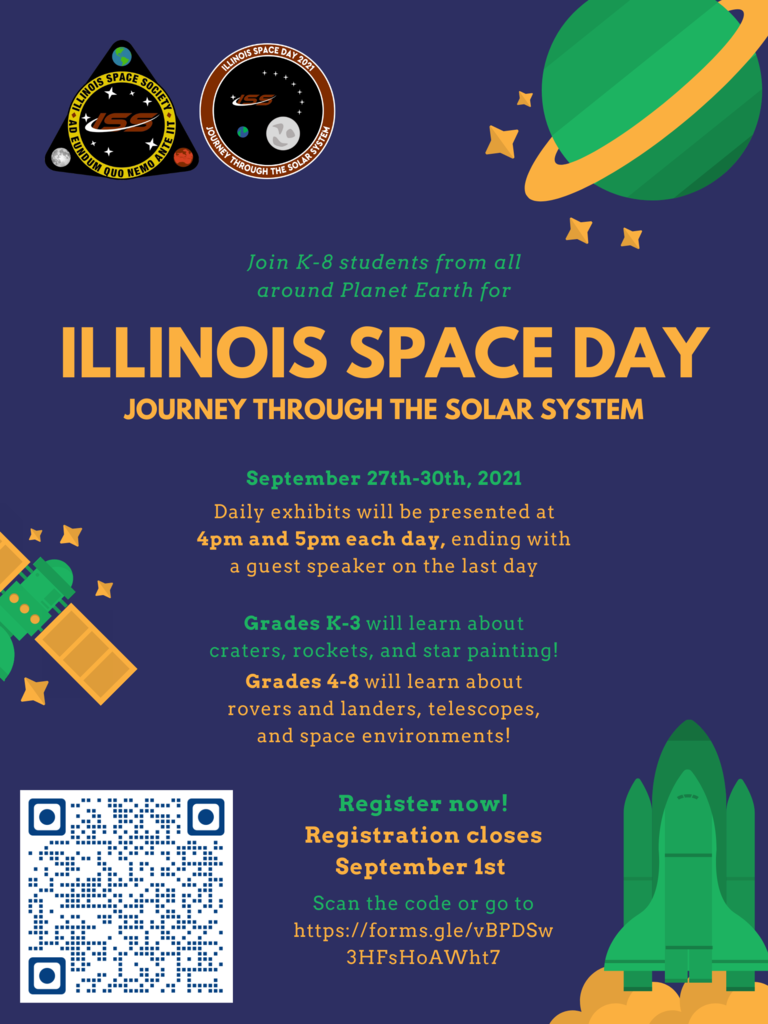 Due to excessive heat index tonight's meet the teacher for Kindergarten is moved to Tuesday 9-10am and 1-2pm. We are also allowing parents to walk their child into the classroom on Wednesday, if those times do not work.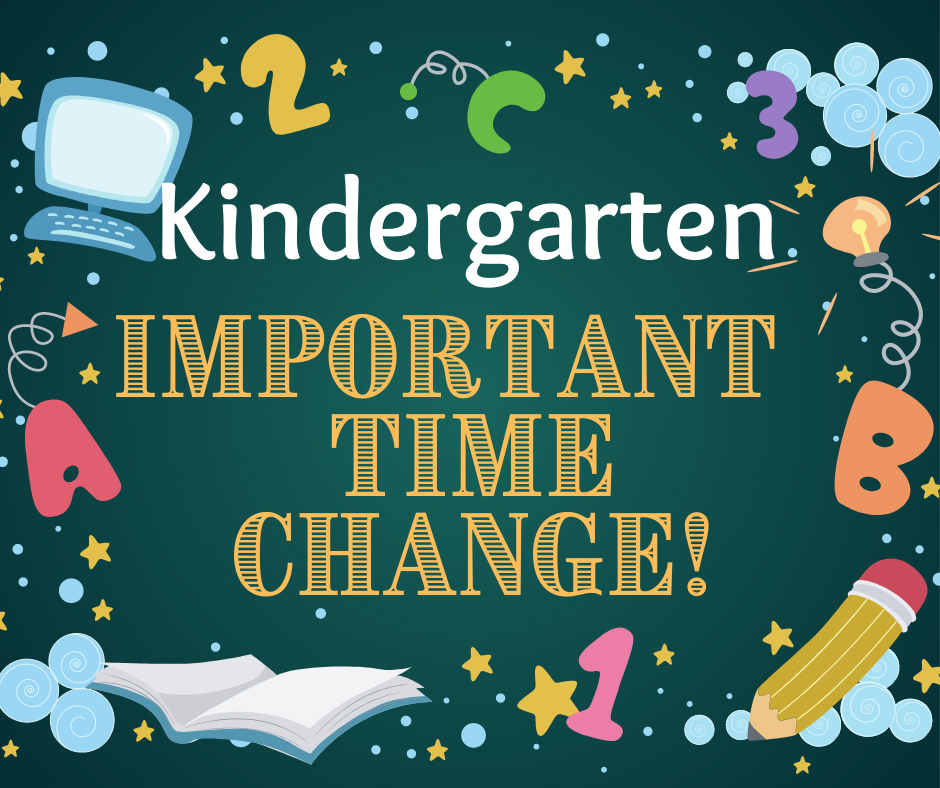 Parents can park in the far parking lot, East of the school. They can then walk their child to the front door and say their good-byes. Parents will not be allowed in the building. PM Car Pick up: All kindergarten students will receive 2 car tags that match their 1 backpack tag. Please do not remove the tag from the backpack. Whoever will be picking your child up from school will need to display the tag in the car window when going through the pick up line. The car pick up line will be on Porter Avenue running from West to East. Please stay in your vehicle and pull up to one of the available pickup lanes. A staff member will bring your child to your car. Please secure your child in your vehicle quickly, so we can keep traffic moving. Thank you! Bus Riders: If your child is an afternoon bus rider, they will receive a bus tag for their backpack. Please do not remove the tag from the backpack. You will also receive 2 car pickup tags in the event your child needs to be a car rider for a day. If you need to change the way your child goes home on a particular day, please write a note or call the day before to help us make sure everyone gets to the right place.

There is a lot happening this week at Wanda Kendall!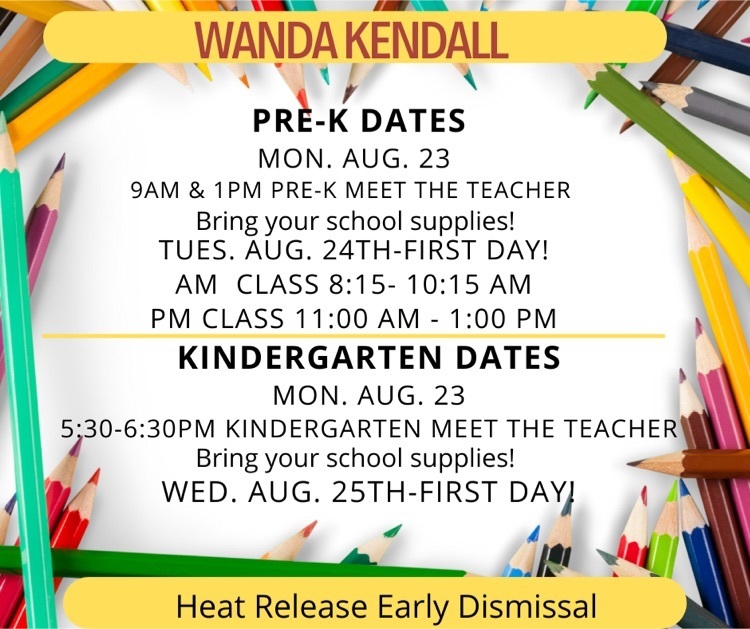 Glenn Raymond (Grades 1-5) Drop off and Pick Up: We are doing our best to continue the same system we had last year. Your student will get a number later this week to display in your car for pick up. We will adjust this process as needed. CAR RIDERS: Parents, you need to line up heading WEST on MULBERRY ST. You will then be allowed to turn LEFT to line up to pick up your child at the 3rd Street Door. Your child will be dismissed to your car. You will not get out of the car. When you pull away, we ask that you continue straight South on 3rd St. or make a left hand turn on Washington. Pleae do not turn right on Washington. BUS RIDERS: All bus riders will load and unload and go to the gym. WALKERS: All walkers will be dismissed from the office doors. Crossing Guards: There will be staff to help students cross Mulberry Street at both the 2nd St. and 3rd St. corners.

WCHS & WJHS Drop off and Pick Up: CAR RIDERS: MORNING: Car riders will be allowed to enter through the cafeteria door 2 ONLY. These doors open at 7:40AM. No one should be dropped off in the circle drive. AFTERNOON: Parents of car riders need to line up heading north on Belmont Ave. Students will exit the office doors and walk to your car. WALKERS: Students will exit the office door and cross the road at the cross walk ONLY. There will be a crossing guard. STUDENT DRIVERS: High school students are dismissed 10 minutes earlier than the Jr. High. The expectation is that students will leave the building and exit the parking lot and take a LEFT hand turn ONLY. BUS RIDERS: Will load on the bus by the cafeteria. Busses will turn left on Belmont Ave. Thank you to the City of Watseka workers, Public Works Director Dustin Standish, Austin Kidwell, Ernesto Ortega, Eric Lambert, Kevin Ailey. They installed our crosswalk quickly!

Mrs. Fehland is teaching K-4 music. She is looking forward to teaching again in Watseka with these wonderful kids and families! She graduated from the University of Illinois and is a proud mom of two! Welcome back, Mrs. Fehland!

Junior High Open House is tonight! Students can only pick up their chromebook if they are registered online and have a chromebook bag with them. See you tonight!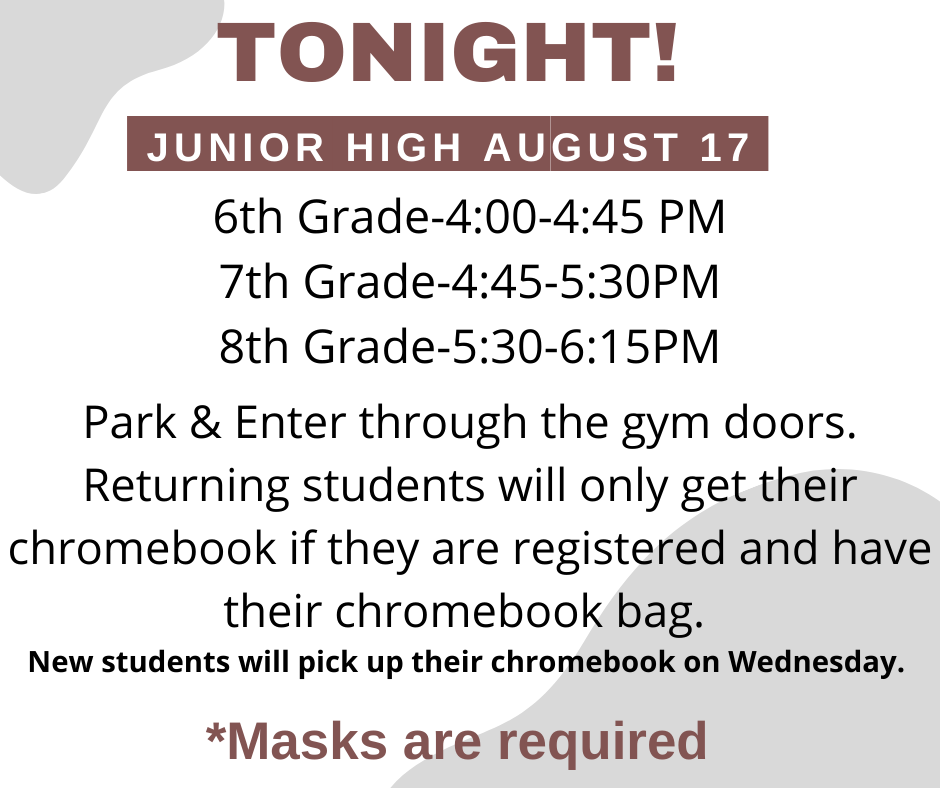 Please welcome, Miss Snyder! Hi! I'm Nicole Snyder and I am joining the WCHS team this year! I am from St. Louis, Missouri, and graduated from SIUE in 2019. I then moved to Phoenix, Arizona where I taught for 2 years before moving back to the midwest. I'm so excited to be at WCHS and I am looking forward to this upcoming school year!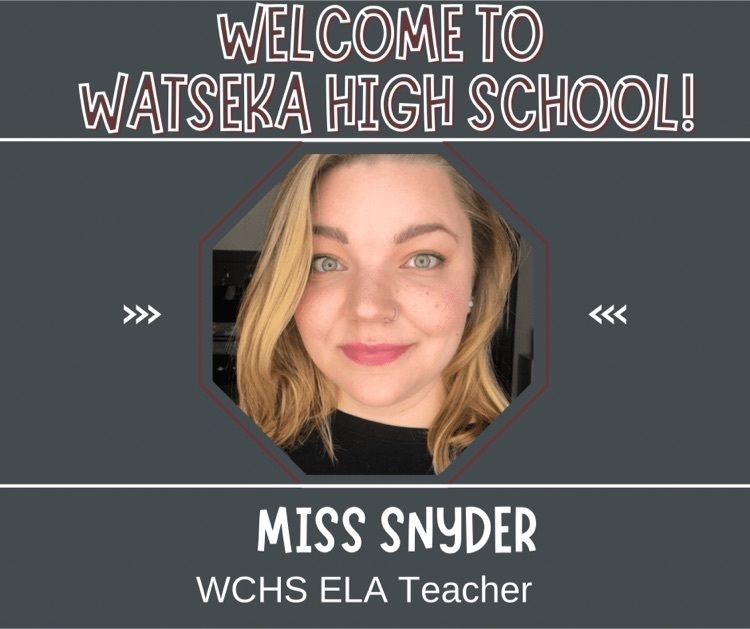 Teachers are officially back to school today! We are excited to see some of our students this evening. High school students—remember you must have your chromebook bag with you tonight to pick up your chromebook. Parents—make sure your child is registered. They will not get a schedule or chromebook until they are registered.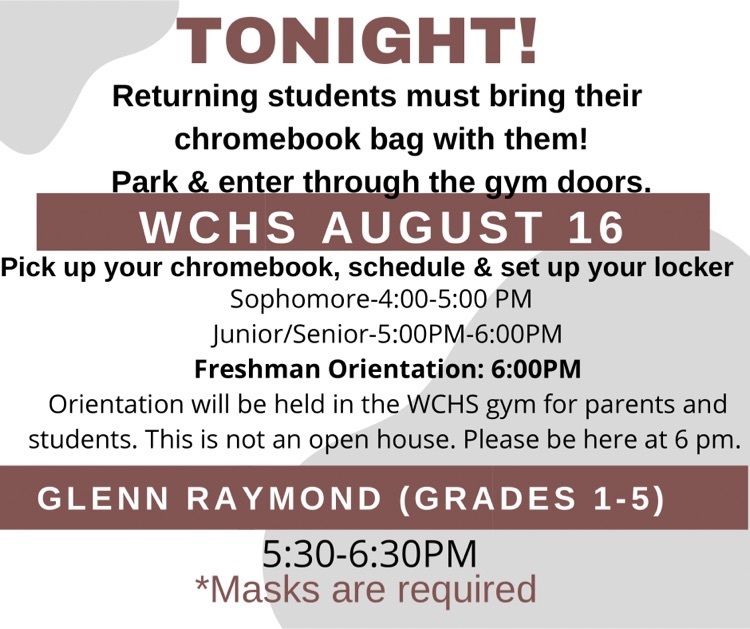 Start of the Year Unit 9 Start & End Times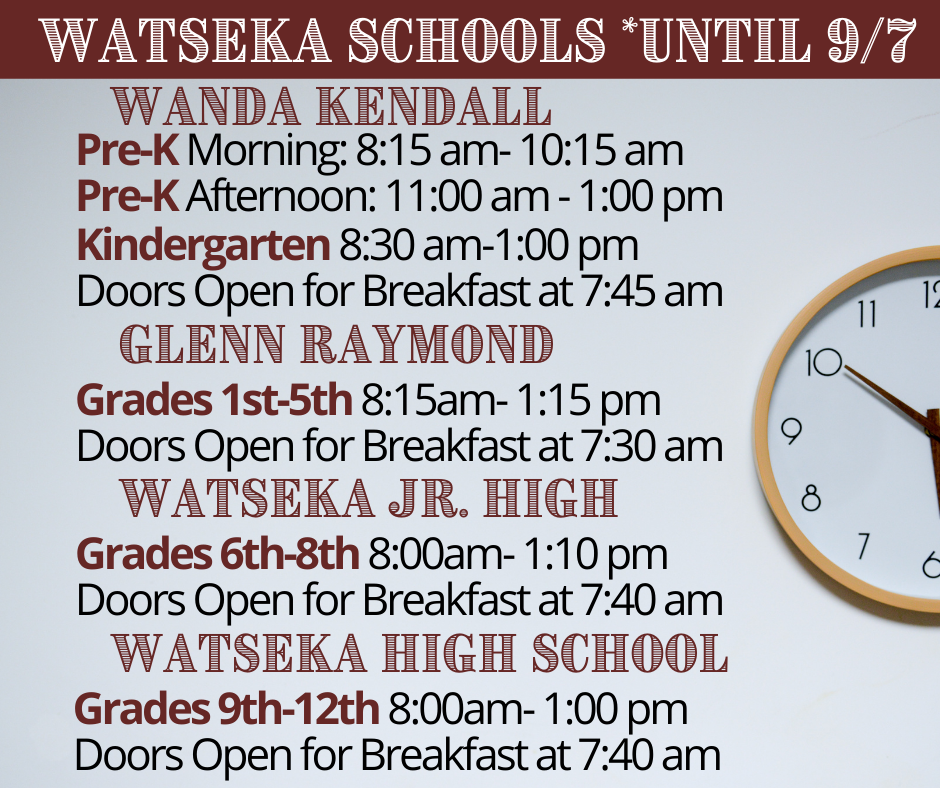 Welcome, Miss Bohlman! Hi! I am Hunter Bohlmann and I am happy to be teaching fifth grade Science and Social Studies at Unit 9. I am a former graduate of Watseka & I am happy to be teaching in the district I grew up in. I currently reside in Watseka and enjoy spending time with my Goldendoodle, Rigby! I have been working in education over the past four years while just recently obtaining my Masters Degree in Education. I am looking forward to growing relationships with the students and staff over the course of the year & I am hopeful for a great school year!

We are excited to announce that Mr. Mikuce will be our new Elementary Principal for Kindergarten-5th Grades. Welcome, Mr. Mikuce!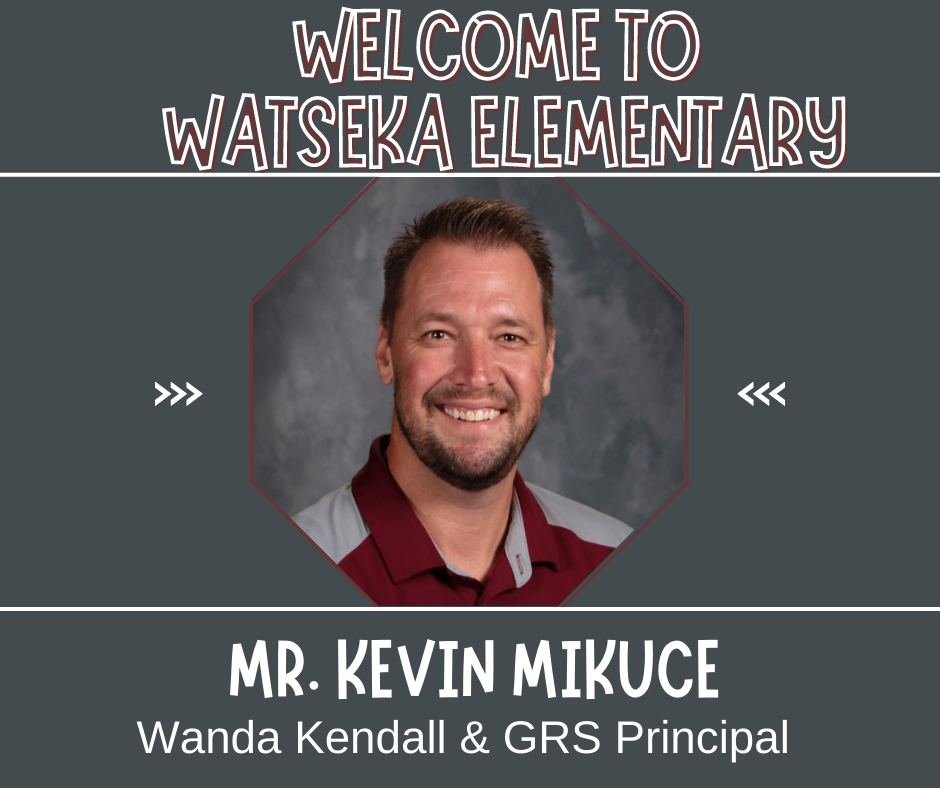 Meet Mr. Nevills! I am excited to become a Warrior as the Assistant Principal for both the high school and the junior high this year. I attended Illinois State University and have previously worked at St. Anne and BBCHS. My new role will allow me to not only support our teachers, but also build relationships with our students and community members. Everyone has been incredibly welcoming to me and has made the transition as seamless as possible. I look forward to welcoming back our students and families as we begin another school year filled with new memories and opportunities.