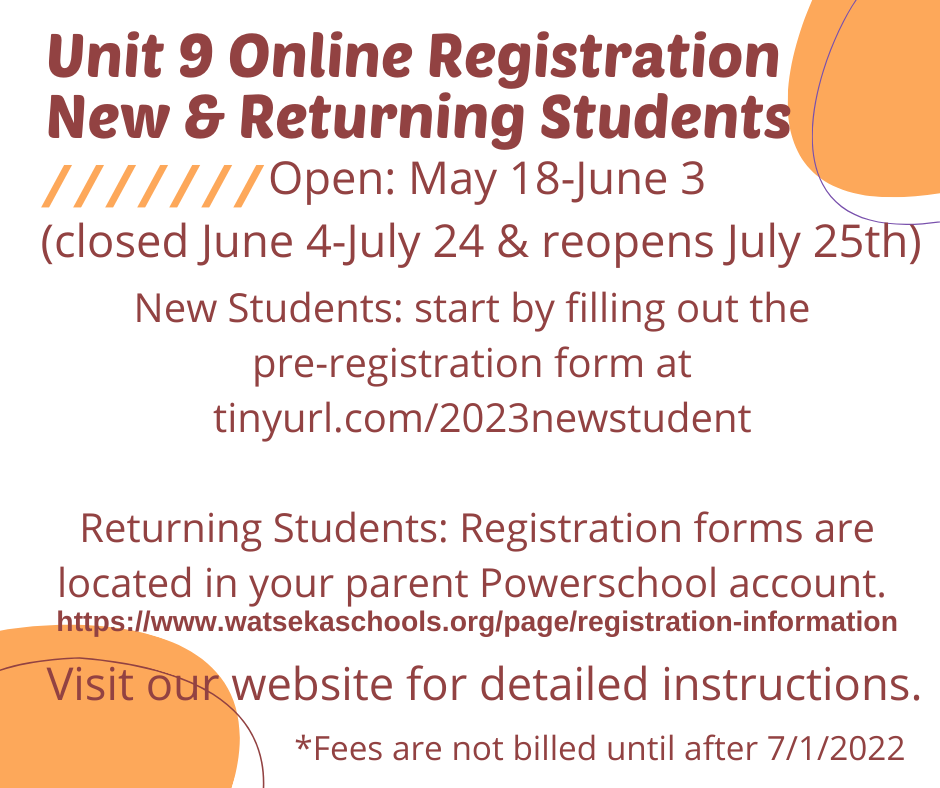 Limited Quantity Available - Adult and Youth. Order Here: tinyurl.com/unit9lastday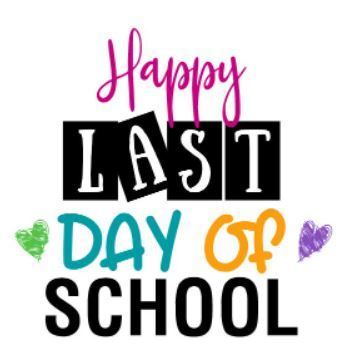 Kankakee/Iroquois County Back to School Fair, coordinated by Catholic Charities, Diocese of Joliet is scheduled for 11am-1pm on Tuesday, July 26, 2022 at Kankakee High School located at 1200 W. Jeffery St., Kankakee! This annual summer event is a major countywide effort to help low-income families access important services to begin the school year on a positive note. This event will be a contact-free drive-through school supply distribution again this year. Everyone seeking assistance with school supplies must pre-register through our online website (starting on May 23, 2022) at
https://catholiccharitiesjoliet.org/back-to-school-fair-kankakee-county/


It's time to register for Kindergarten!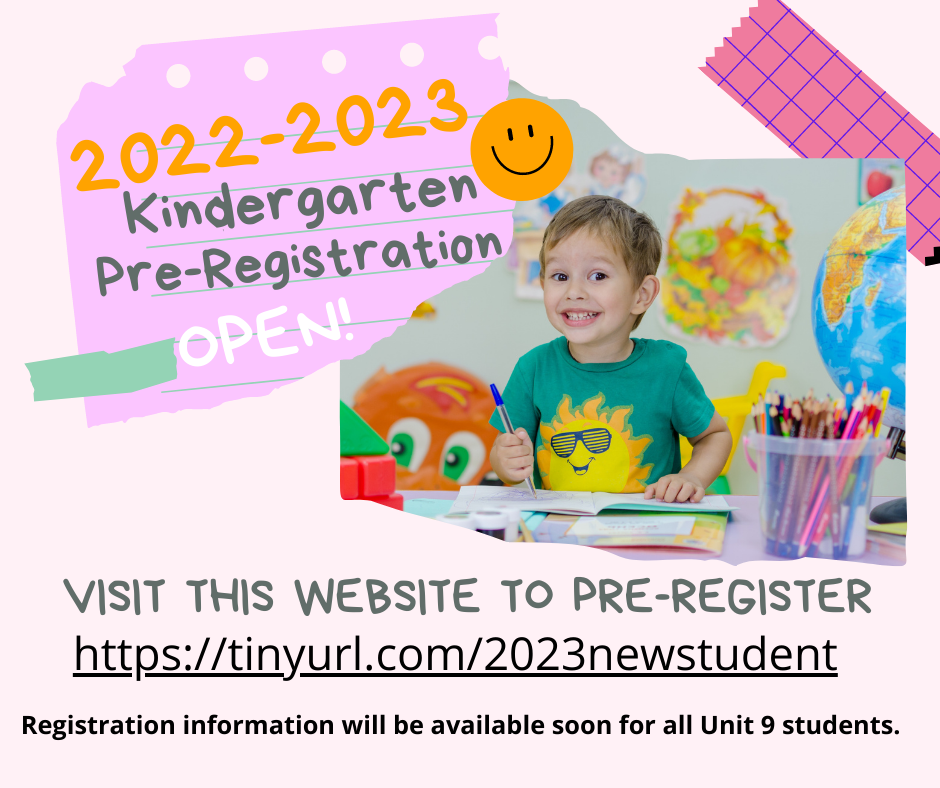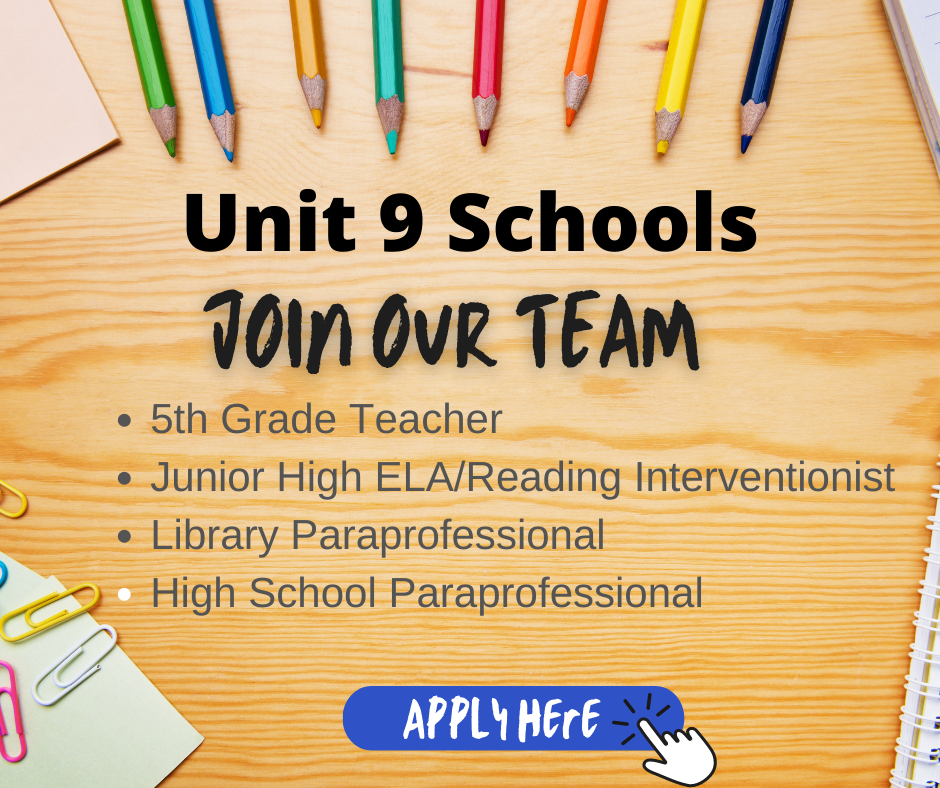 Save the Date - Let Us Cook Dinner For You!

WCHS Inspiration Award Nominations Sought The Watseka Community High School Inspiration Award Committees are seeking nominations for the 2022 Academic and Athletic Inspiration Awards. Visit:
https://www.watsekaschools.org/page/inspiration-award
for more information about the awards and the online link to nominate someone! The 2022 Award Winners will be honored during Homecoming Weekend, October 7-9, 2022.


On Saturday, May 21st from 8 am to 12 pm , IMH will be offering Sports Physicals (Pre-participation Examination) at the Iroquois Regional Health Center located at 200 North Laird Lane in Watseka, for students planning to participate in any park district, school, or college athletics for the 2022-2023 school year. The cost is $25. Pre-registration is required, and the physical form must be signed by a parent or guardian prior to coming, or the parent must accompany the student. Only cash or a check will be accepted and checks can be made payable to Iroquois Memorial Hospital. Attached is a copy of our upcoming Sports Physicals Flyer and IHSA Sports Physical Form if you would like to share this with your Athletic Director, Coaches, Students and Parents. To schedule your student athlete's appointment or for more information, please contact Terrica Grosvenor at 815.432.7857. For more information click the link below:
https://drive.google.com/file/d/1hiCIx9UqLvTzTWD7kMOC-rzgNmYz6lE5/view?usp=sharing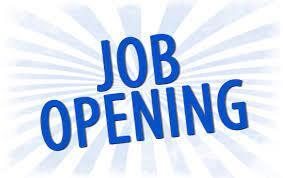 Save the Date! 2022 WCHS Graduation will be held on May 27th at 6:30 PM.

We want you charged up and ready for the last quarter! 🔌 in those Chromebooks!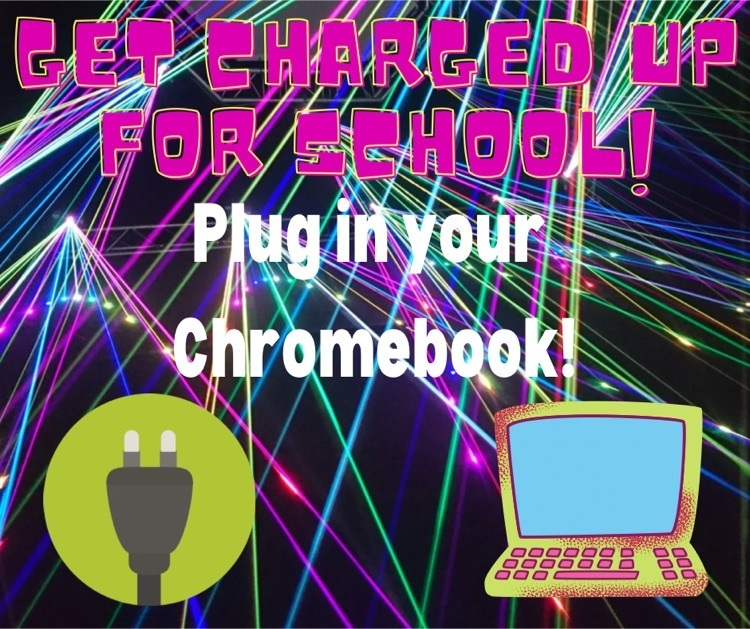 The Kiwanis pancake breakfast will take place on April 23rd from 6am-10am at St. Edmund's Catholic Church.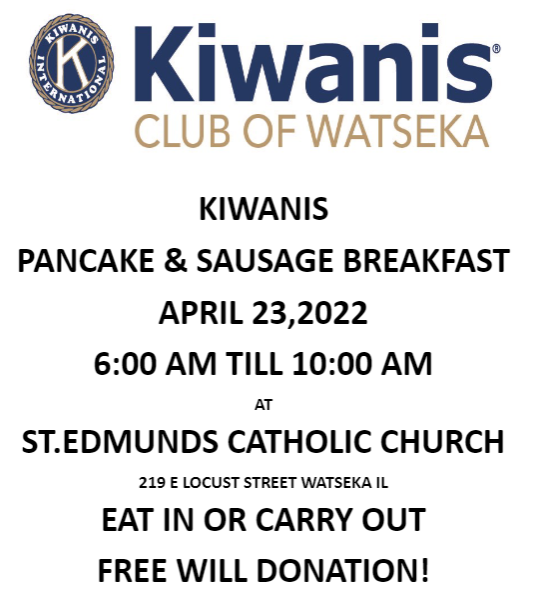 Congratulations to Tina Douglas & Jessica Fehland on being awarded the Empowering Education Grant from Eastern Illini Electric Cooperative! Through this grant Tina was able to purchase hands-on manipulatives for our Kindergarten students to learn math concepts and books that provide our students the opportunity to achieve better reading skills! Jessica was able to purchase a new wooden xylophone for music classes!

BSN has opened an online store with some new Warrior apparel. The flyer is attached. It is open today until Monday

The Unit 9 Academic Foundation wanted to send a special thank you out to these hardworking students. They volunteered to organize and help prepare for the upcoming Nettie Davis auction. Don't miss the auction on Saturday, April 2nd.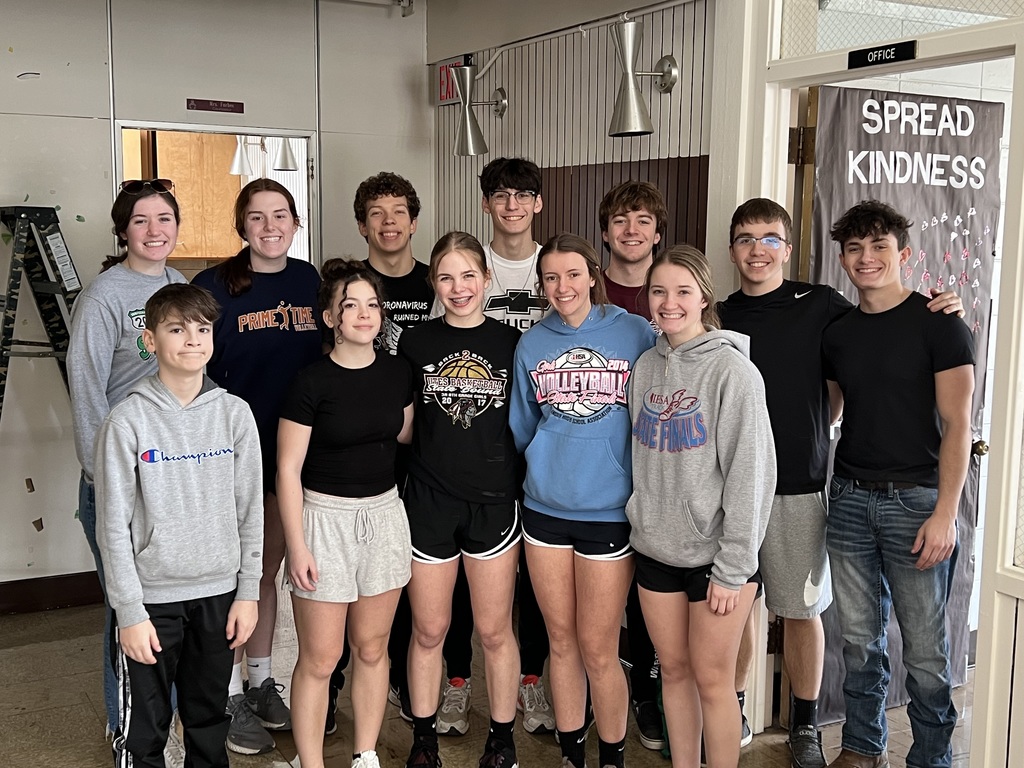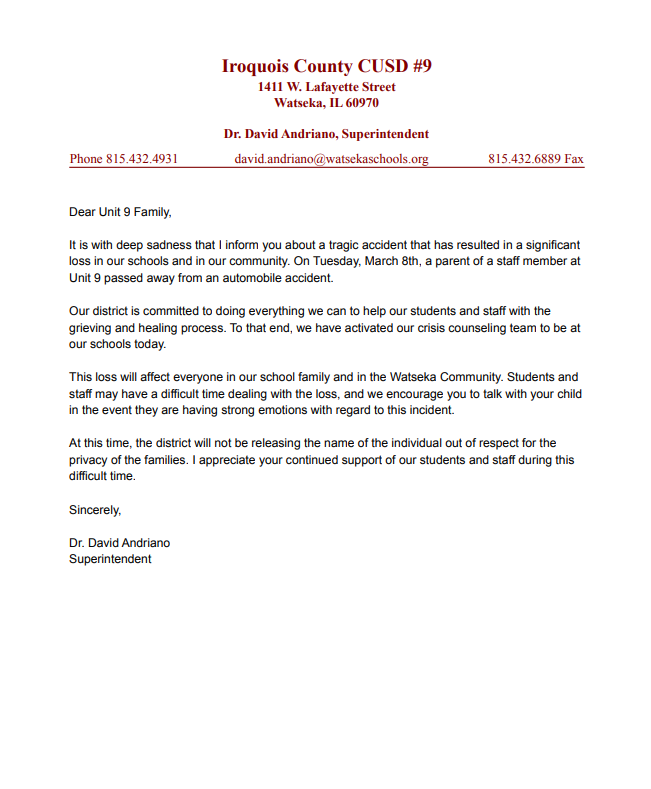 UPDATED 8th Grade TCC Bracket Schedule for Watseka Junior High Volleyball hosted at GRS.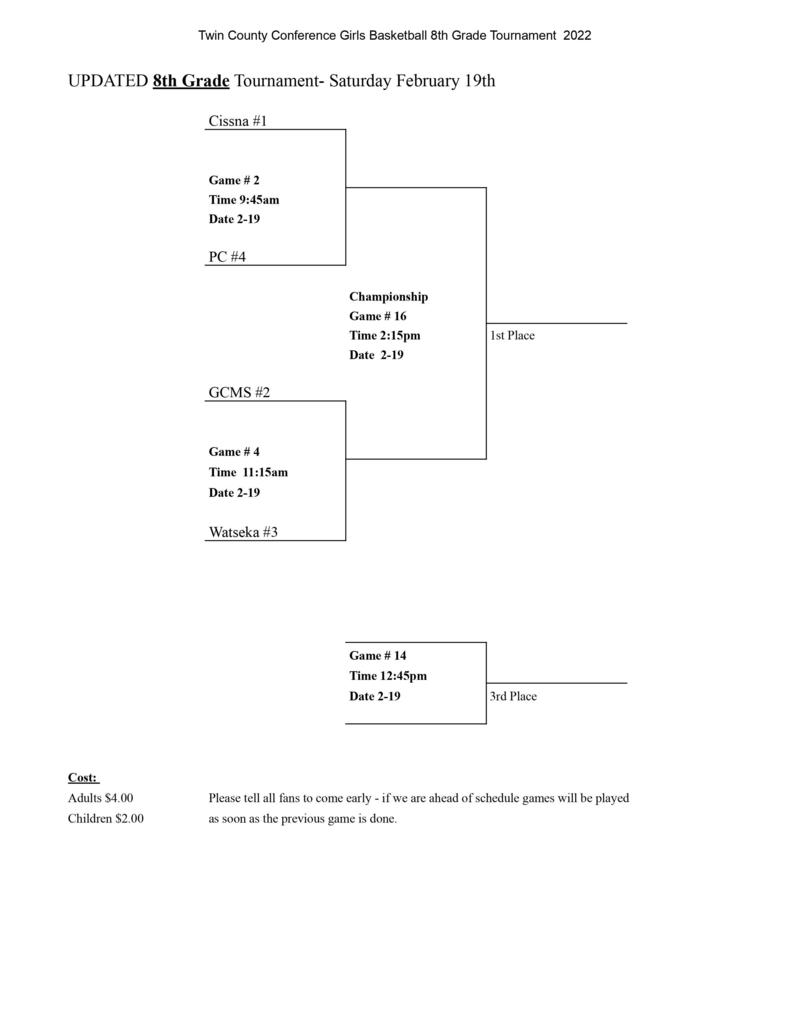 UPDATED 7th Grade TCC Bracket Schedule for Watseka Junior High Volleyball hosted at GRS.