Elementary Meet the Teacher Nights!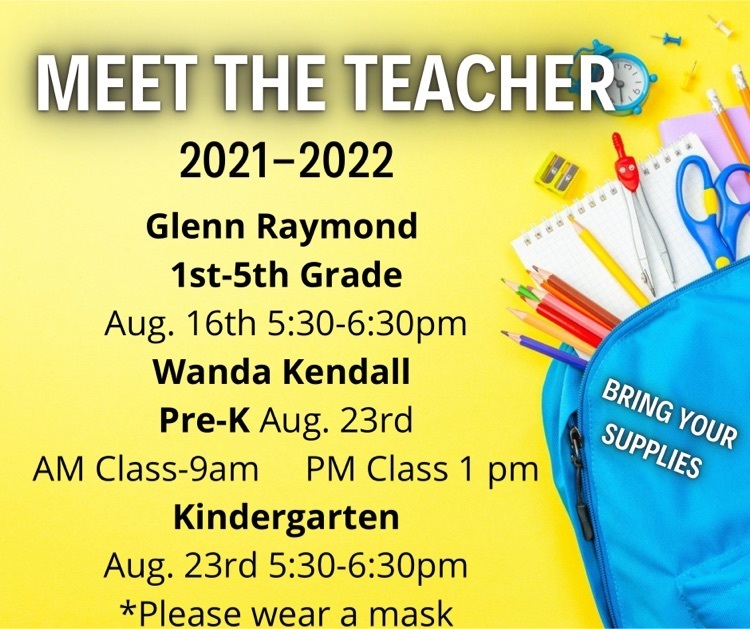 Back to School Nights for Junior High and High School students are scheduled! Please park and enter through the gym doors and try your best to come during the scheduled grade level times. Students will pick up their schedule, chromebook, and be able to set up their locker. All returning students need to bring their chromebook bag in order to leave with a chromebook. *Masks are required (Elementary open house dates and times will be posted shortly)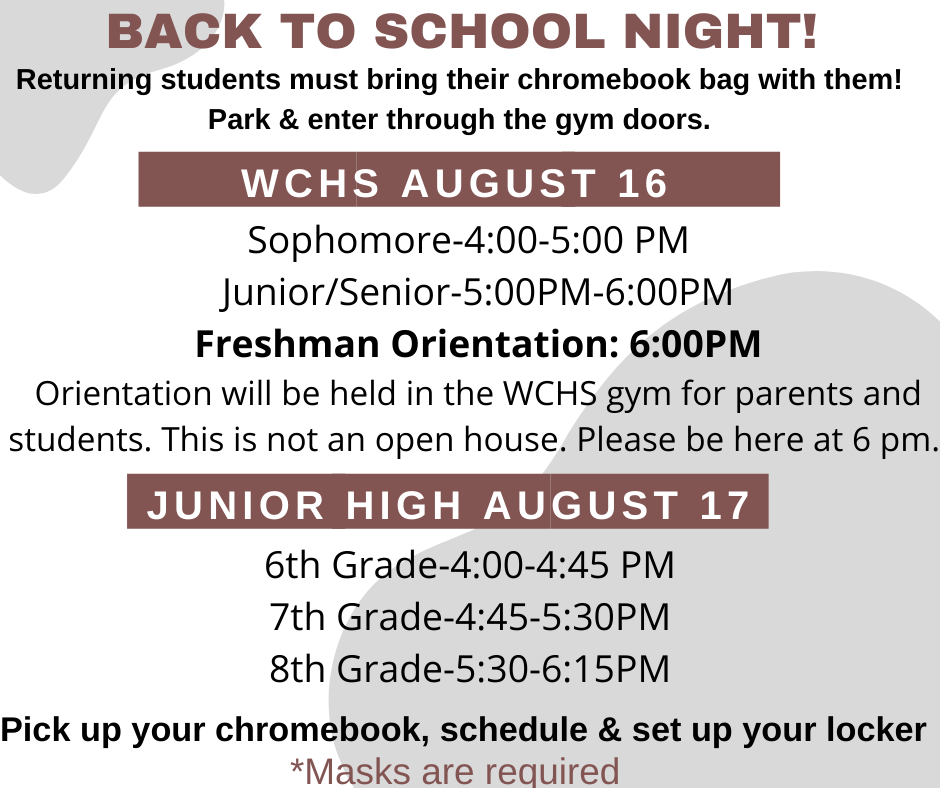 This week at Unit 9! Please note the times for registration assistance.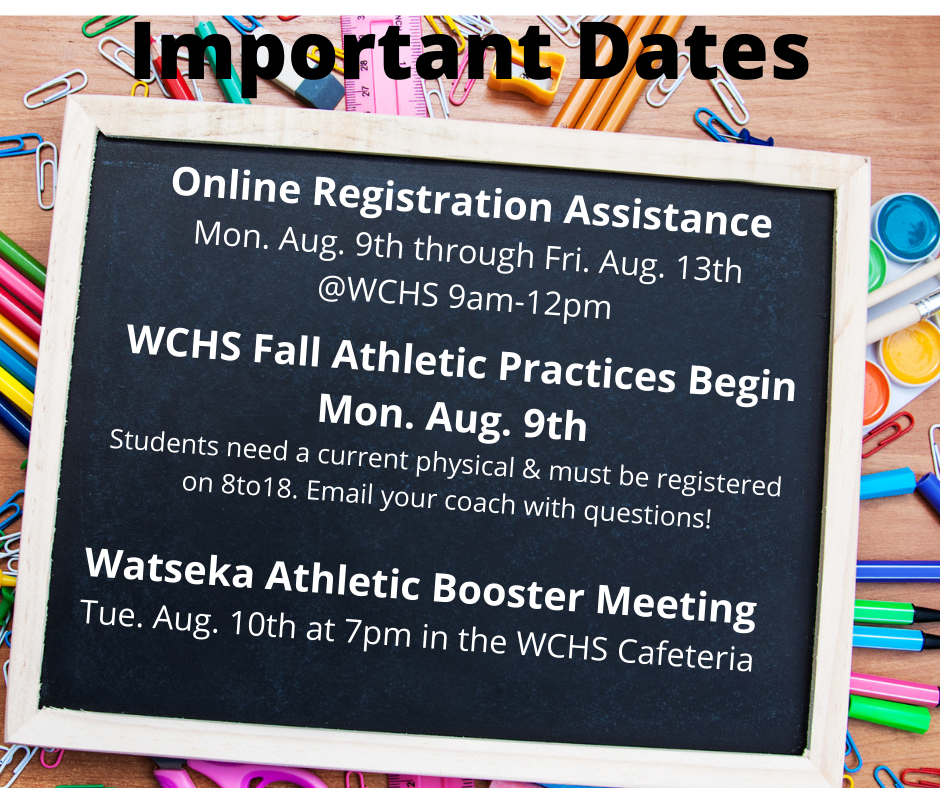 If your student was enrolled in Unit 9 last year, please fill out online registration ASAP. If you have not received a code, please go to
www.watsekaschools.org
and fill out the update contact form. Registration for NEW students is August 5th from 3-7pm.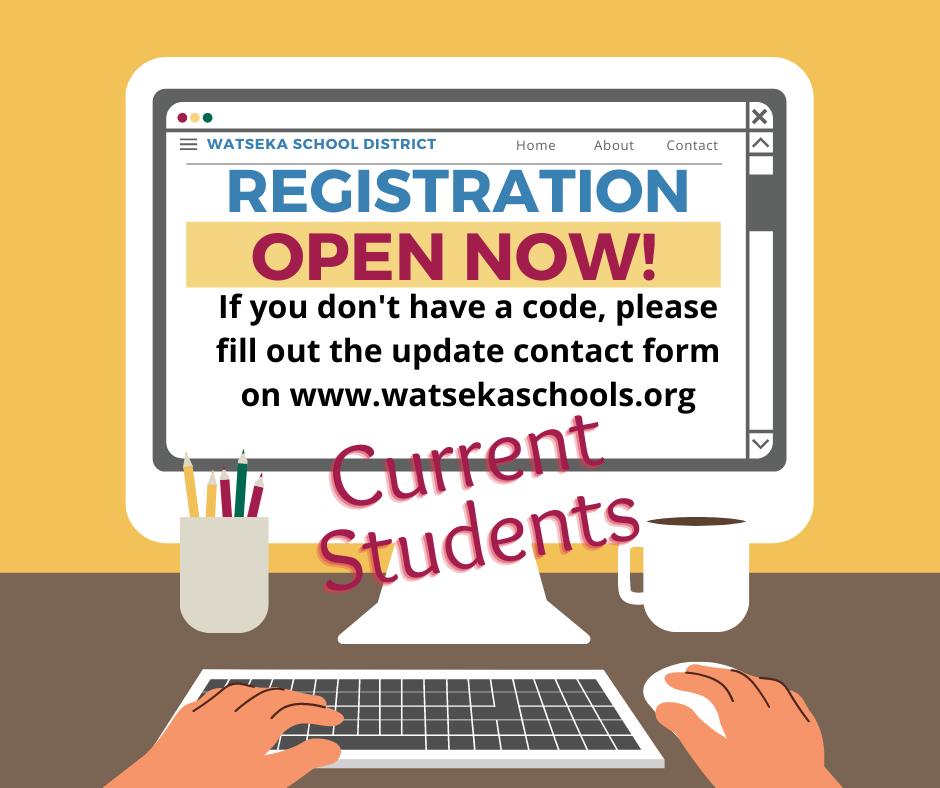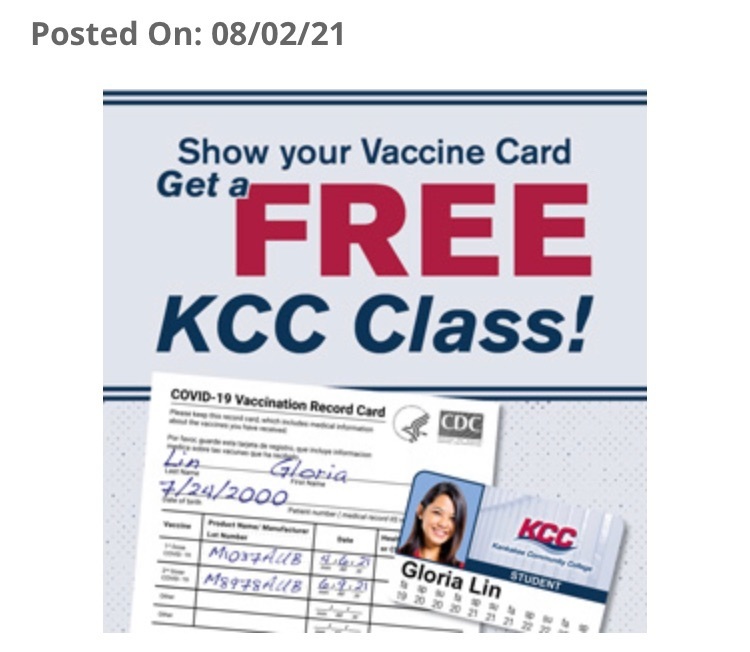 IMPORTANT PRE-K DATES!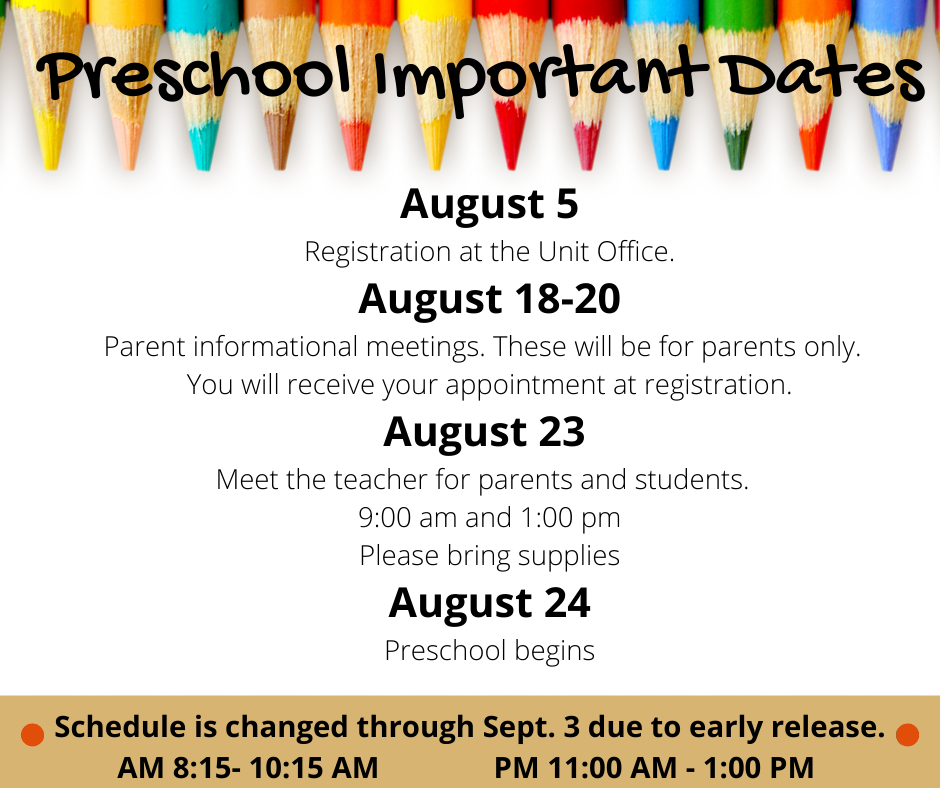 E-Learning Plan In accordance with Public Act 101-0012, school districts in Illinois are allowed to utilize E-Learning Days in lieu of emergency days as a means to engage students outside of the classroom on regular school days. Unit 9 may implement an E-Learning Day in the event school must be cancelled. An E-Learning Day may be issued in place of an emergency day, as defined by the Illinois State Board of Education. In most cases, an E-Learning Day would likely be used in the case of closing school due to poor weather conditions, but could also be used for other emergencies (loss of power, loss of water, mandated closures, or other need to close one or all of the school buildings). On Monday, August 9th, at 5:30 PM, a special board meeting will be held at the Unit 9 Office. The Board of Education will be holding a hearing to discuss the first reading of the Unit 9 E-Learning plan. Public discussion with relation to the plan is welcomed. The plan will then be put into final form for approval at the August 17, 2021 regularly scheduled meeting. This plan is currently subject to change based on feedback from the UNEA Union, public comment at the August 9, 2021 special board meeting and IKAN-ROE approval. Please review our plan linked below and we look forward to your input at the special board meeting on August 9th. Iroquois County CUSD 9 E-Learning Plan
https://docs.google.com/document/d/14r6WdZto5jNsg_wTPk52peCMuY_N_tdNmNVo8BvOkmI/edit
,

Important Dates Next Week! There is a lot going on at Unit 9.....let's make sure you don't miss an important date! Preschool screenings are free, but you need an appointment. New student registration is for all kindergarten students, new students, and students returning to the district (ex: moved away and returning, homeschooled and returning). Bring the following to NEW student registration: *Parent Valid Driver's License or State ID *One Housing Document: Lease, Mortgage, House Closing Document, Current Rent Receipt, or Tax Bill *One Utility: Gas, Water, or Electric Bill *Copy of Child's Birth Certificate Please note: All bills must be dated within the last 30 days / rent receipts must have the name, address, and phone number of the landlord or verification.

If your child is going to ride the bus, please fill out this form. You will then be contacted with bus numbers, times and locations for your child.

Appointments available at ICPHD for the COVID 19 vaccine.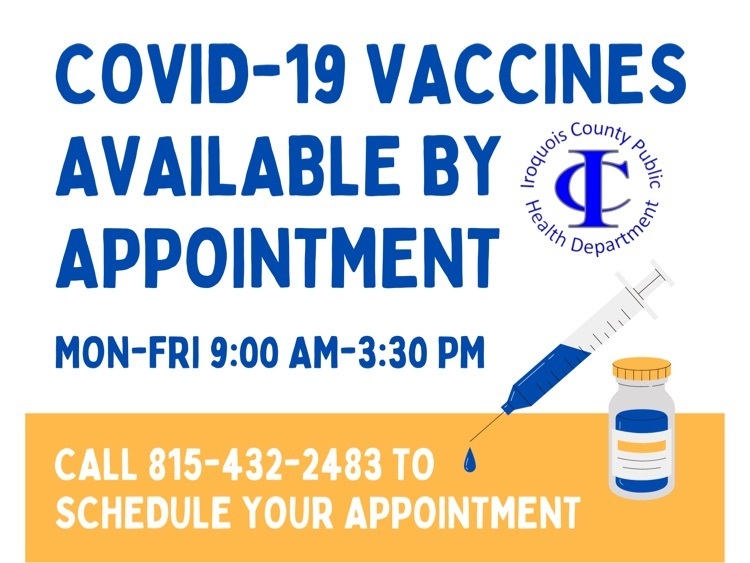 Do you know what health forms your child needs for school? All completed forms can be sent with your child to school or brought to open house/meet the teacher nights. Please visit
www.watsekaschools.org
for important information about start times, event dates and MUCH MORE!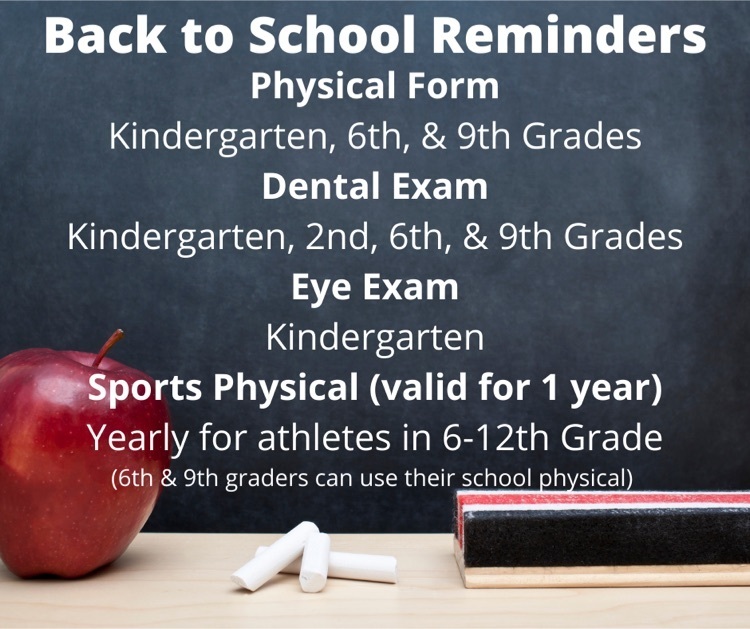 A TUTORIAL VIDEO ON HOW TO PAY REGISTRATION FEES! You have the option to pay online using our K-12 system that we use for lunch money. If you choose not to use this online payment system, you will need to send your fees to the school. If you normally waive fees, be sure to fill out the fee waiver form in the registration paperwork. Remember, Wanda Kendall (WK) Grades Pre-K-Kindergarten Glenn Raymond (GRS) Grades 1-5th Watseka Junior High (WJH) Grades 6-8th Watseka Community High School (WCHS) Grades 9-12th
https://www.loom.com/share/82538d6a61554e88ae060a3c94989925

Preschool screening information!

Vaccine appoints are available!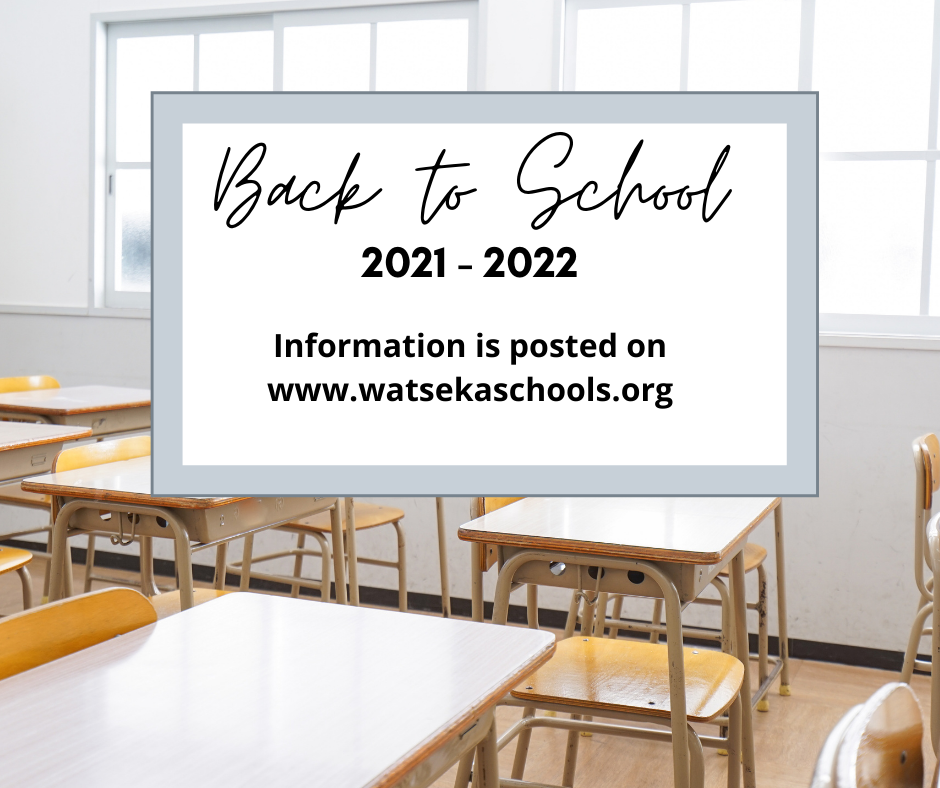 Did you know we have an app? Take a second to download it from your App Store and see what all has been updated. You can choose the school you want to view, the events for each school, supply lists, dining, and more! Our updated website and app are both great resources to find information about our schools!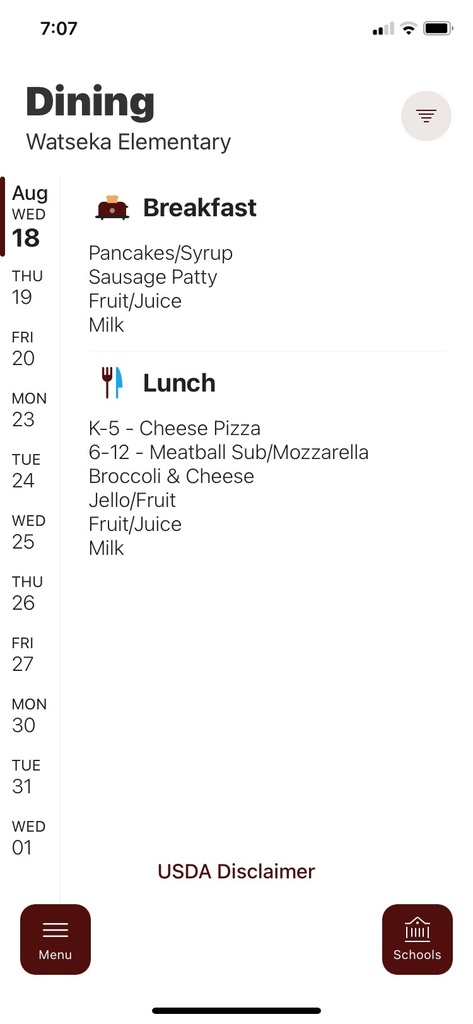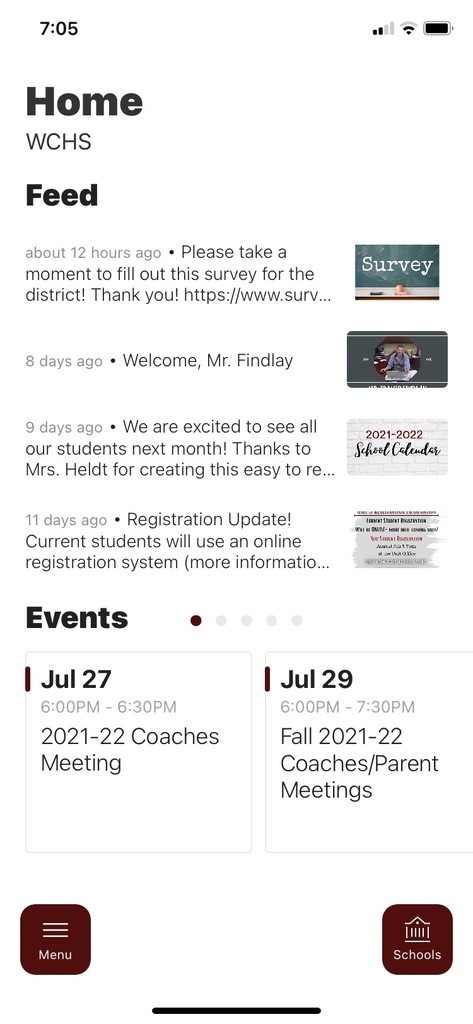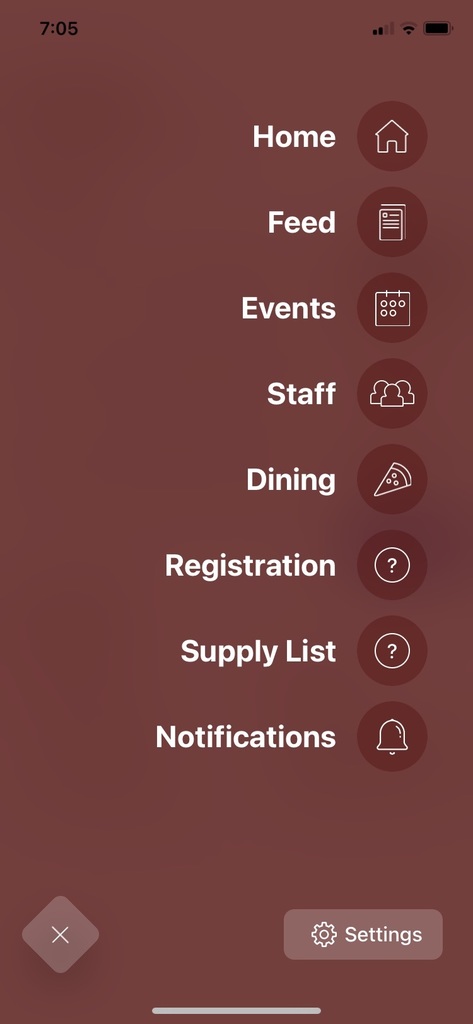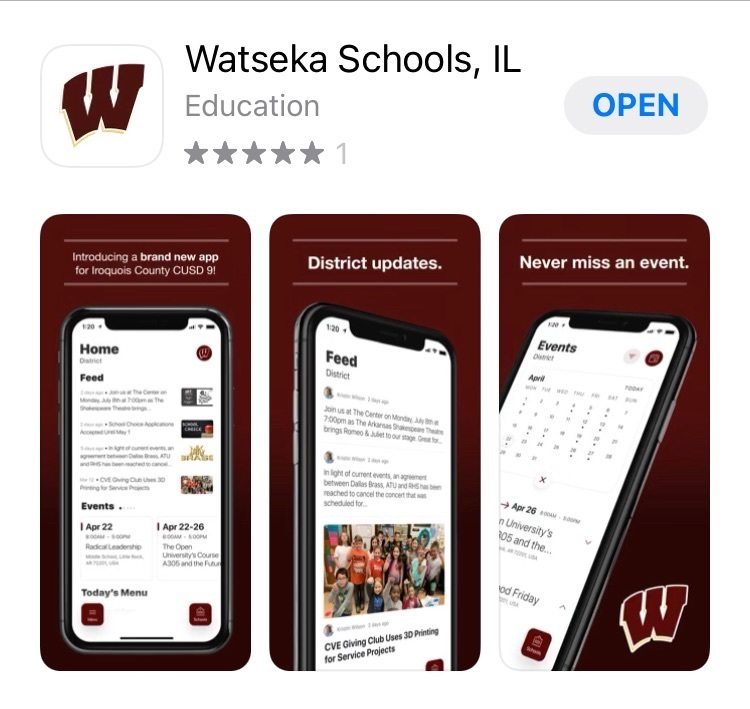 Here is another great opportunity for our 6th, 7th, & 8th graders to get involved! Join the Crescent City Cross Country Team! Contact Coach Johnson about joining the team. See the flyer for more information:
https://5il.co/vao5

Watseka Junior High baseball tryouts begin Monday, August 2nd, at Forrest Park from 9-11am Boys entering 7th and 8th grade are invited. Athletes need an updated physical on file in the office or bring it to the first practice to be eligible to tryout. Players need to bring their own glove and wear a cap, baseball pants, sleeves, and an athletic cup. Questions can be directed to Coach Fehland at (815)922-5287 or email
rodger.fehland@watsekaschools.org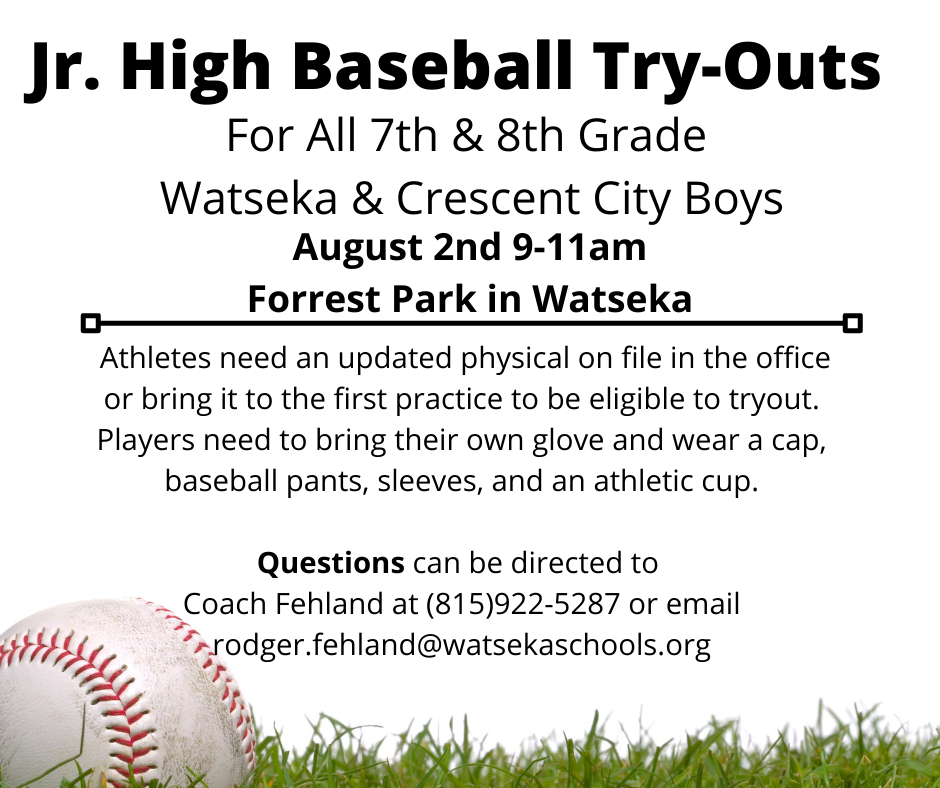 We are excited to see all our students next month! Thanks to Mrs. Heldt for creating this easy to read calendar! Click her to view it--
https://5il.co/v9m1